"I want to sing myself to you~ "On the campus of Shanghai University of Finance and Economics (SUFE) in spring, the sound of songs has been lingering everywhere on the campus since March, making the night of SUFE more moving and youthful under the decoration of campus culture.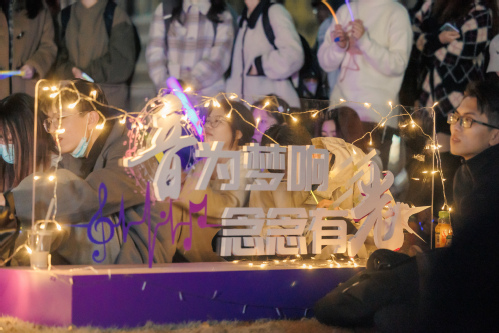 During the 2023 Campus Culture Festival, student organizations at all levels have planned lawn concerts to bring back the vitality of the brand-new spring campus, to fill the campus public space with artistic charm, and to bring out the strong creativity and cohesion of student organizations.
From lawn to stage, a new definition of campus public space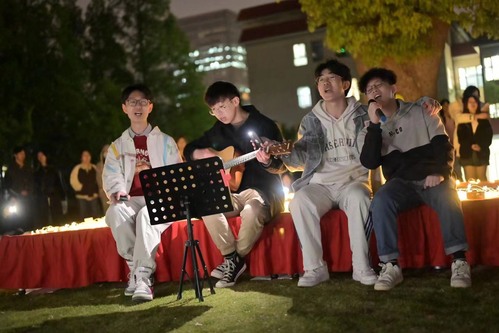 In the past two months, the students of SUFE have never been so concerned and enthusiastic about the public space of campus green space. Two large public green spaces on campus, Research Lawn and Teaching Lawn, became the main venue for lawn concerts. In such space, students deepened their love for every bit of land in SUFE, and left behind a lifetime of unforgettable art experience in public space. Music events accelerated the fusion of music and art with the public space of the campus. It has formed a new campus music atmosphere and given more humanistic temperature and artistic value to the school green space.
From silent to lively, the campus's cultural vitality is strongly stimulated
In 2023, we choose to rediscover the beautiful campus, starting with music and using songs to ignite it. When songs such as Sea and Sky, Koi Copy and Sea of Flowers were sung on the campus of SUFE, This is Youth and My University echoed in the hearts of every student who walked onto the lawn, entered the music and embraced art.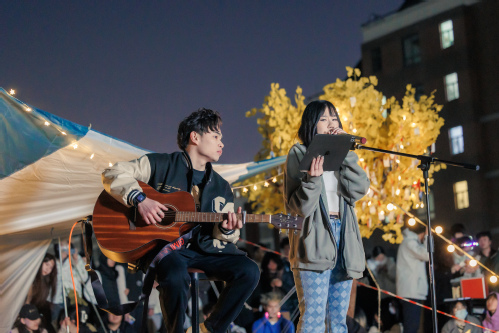 This lively is not only the youth and romance in the night sky of SUFE but also the new thoughts of every student about the ideal value, life, and other important issues.
From passive to active, the independent revitalization of student organizations
This spring, both the auditors of the activities and the venue managers have felt the exclusive vitality of student organizations through the high number of applications for the organization of activities.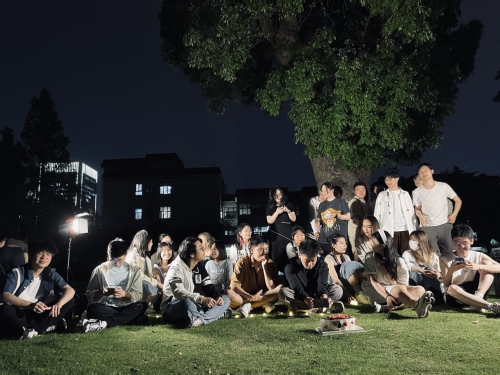 On a small lawn, a high-powered power supply and stage construction faced inconvenience. The students used a starlight band, mobile speakers, and a floor tent, and created a warm and wonderful youth music stage. On the scene, singers and listeners came together as promised, on and off the stage, lights shining on each other.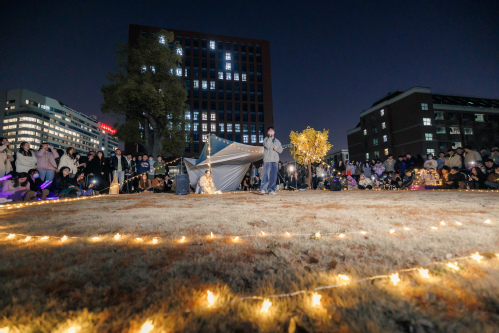 From spring to early summer, almost every night of the week, students have felt the interplay of light and shadow in the live music.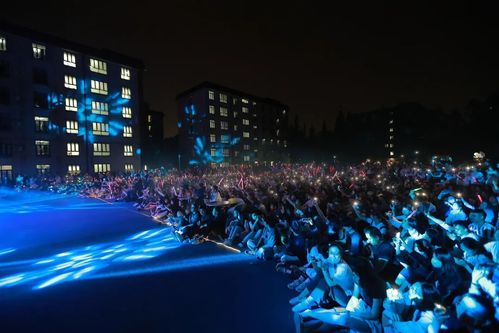 The 23rd Campus Culture Festival of Shanghai University of Finance and Economics is themed Letters from Youth. More than 40 activities were carried out during the festival, guiding students of SUFE to cultivate virtue, enlighten wisdom, strengthen physical fitness, improve labor and embrace beauty, and grow into ambitious, responsible, hardworking, and striving young people of the new era.
(From SUFE Youth League)