March 7th was Girls' Day. Freshmen had experienced their first Girl's Day in SUFE, deeply touched by the romantic atmosphere of love and care.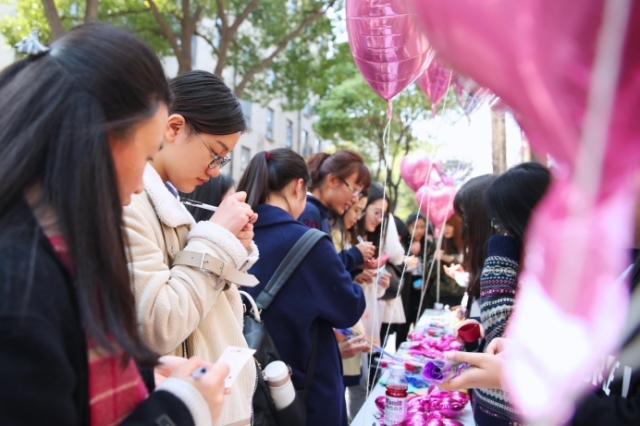 Green Leaf pedestrian street witnessed the extraordinary success of the celebration of Girls' Day on March 7th, 2017. Students took an active part in the activities——including ferrule,folding paper stars, making wish cards, answering a brainteasing-quiz (which most girls were crazy about.) He Guannan, a freshman in the School of Public Economics and Administration, participated in the garden party. She thought that the party was a huge surprise. Folding papers into stars reminded her of her childhood and she cherished the hope that a fairy would accomplish her wish; after she got through all the activities, she received a bag of snacks and beverages. Girls' wishes are beyond expectations. Some are ambitiously hoping to get GPA 3.7+. Someone wrote that her wish was only getting a pitaya. Most common ones were finding a soul mate and losing weight. The activities were a stunning spectacle.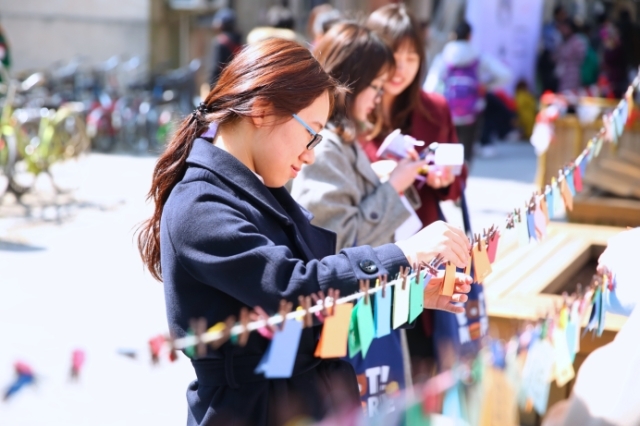 A special day for girls
According to He Jinyang of the School of Accountancy, this year they really took this initiative festival as an important event. They designed some exciting activities to celebrate it. Every girl of their school received a rose and a card with warm words written by the boys from their classes. Besides, they hung a banner next to the girls'dormitory, saying 'only to meet you here'. In the afternoon, they organized some games for the garden party along the Green Leaf pedestrian street, successfully attracting lots of girls. Flowers and gifts with delicate wrappings were almost everywhere. The most exciting part was at night when a crowd of boys placed electronic candles in front of the dorm building, driving girls of other schools so jealous. According to He Jinyang, these activities were greatly appreciated. She said "Maybe the reason why Girl's Day is necessary is that it allows girls like her to feel the warmth from the other gender."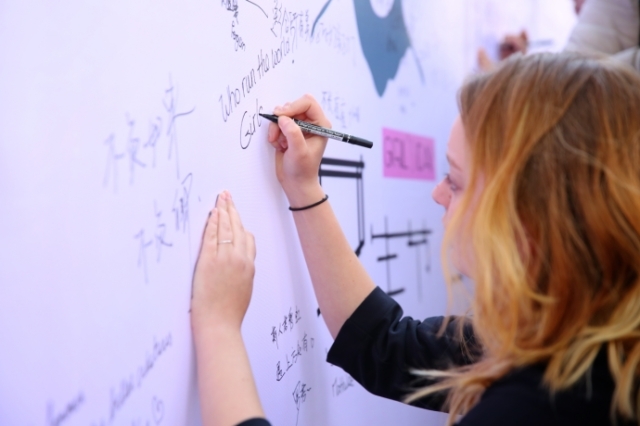 "Girls should live like flowers."
Dr Deng Xiaoying of SPEA was giving a lecture on investments in the early evening of Girls' Day. Right before the class, she was totally surprised when the monitor of the class gave her a cup of milk tea as her gift of Girls' Day, and every girl in the class received the same. She felt that the boys are so sweet, and that the way they celebrated Girls' Day is very edible. In return, she presented all girls (and boys) with 3 warm sentences of living: "girls should live a life of flowers; think with senses, live with sensibility; and always improve your emotional intelligence and keep some space in your life just for yourself."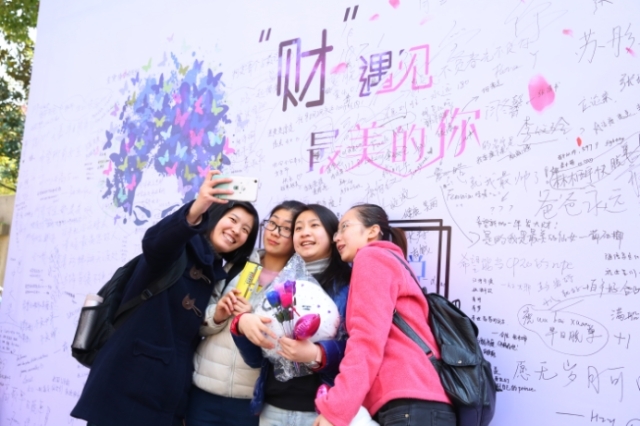 "Youth is a blessing."
Professor Wang Shunning, in the faculty of Humanities shares her opinions on the gender equality. The existence of consciousness days like Women's Day and Girls' Day suggests the female is still the vulnerable group of society. There is still marked inequality between the two sexes in terms of both career development and moral value. So these festival days encourage us to reflect on the stereotype of sexuality and the way ahead to improve the situation (even for now, these days boost economics greatly in the first place when women and girls are crowned with the title Queen, and the Queen deserves a good treat for herself and fancy gifts.) And, she said she wasn't bothered by the title woman at all, (compared to "girl") because she always feels young and time just can't wither her. "Youth is a blessing; I enjoy being young all the time."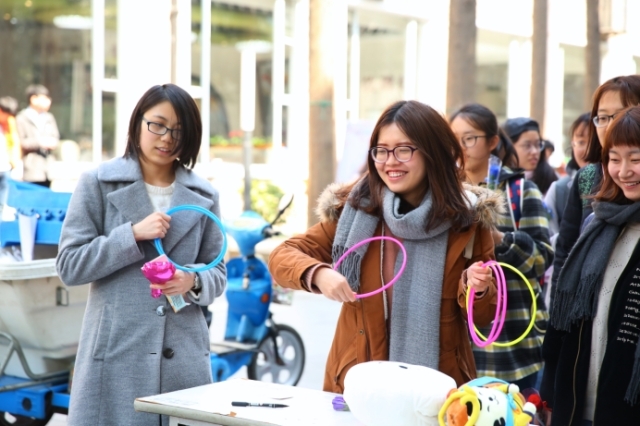 We also interviewed some foreign students about their experience and views of Girls' Day at SUFE: "Some Chinese people still hold the inclination of having a boy rather than a girl; it should raise concerns about gender equality." Dawn, a student from South Africa told us that there are 3 gender special days in South Africa as well, one for bringing female children to work, International Women's day and August 8, the National Women's day. On another issue, as the Girls' Day is named on the day before Women's Day, it is the female's wish for staying young forever.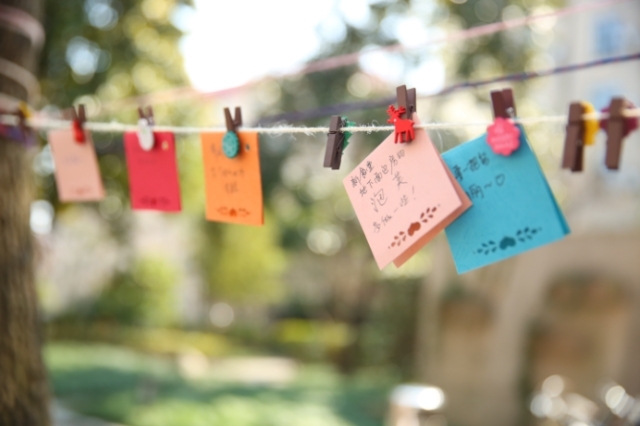 "I think aging is natural," said Hana Dittrichovash a student from Czech when asked about the issue of aging, and "it really depends on the person to decide if she should be considered as a girl or woman."
Written by Wang Xueqing Sun Yichen
Edited by: Dominic Graham Zhang Boxin