On the morning of March 31st, the Confucius Institute at Queen Mary University of London held the second annual council meeting at SUFE. There were eight members attending the conference including Simon Gaskell, principle of Queen Mary University and chairman of the council and Fan Liming, Presidentof SUFE and Vice Chairman of the council. Prof. Gaskell hosted the meeting.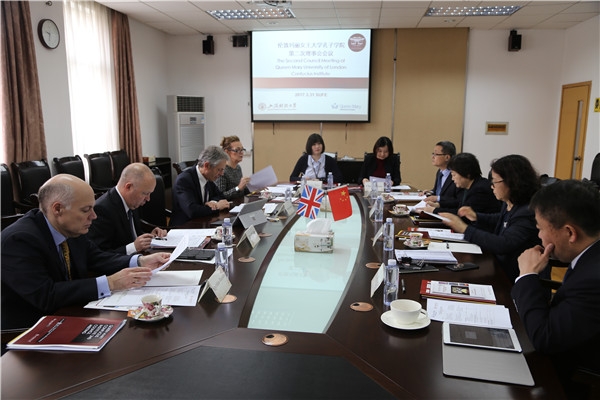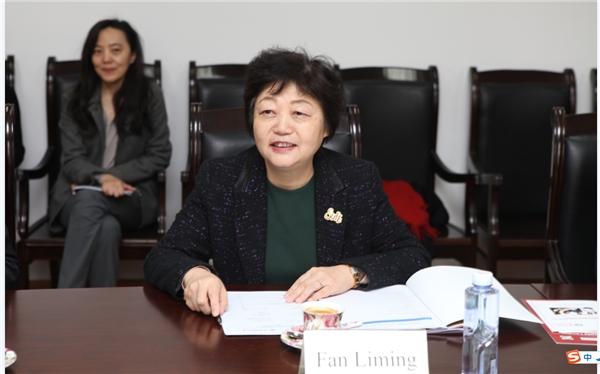 President Fan kicked off the proceedings with a warm welcome to the council members from Britain. She said that SUFE has long been cooperating with Queen Mary University, and the establishment of a Confucius Institute further deepens the communication in the areas of academics, research, culture and more. She also conveyed sincere gratitude to Prof. Gaskell, who is leaving office this year. During the meeting, the council discussed and passed a series of issues, including the work report and final financial costs for 2016, the work plan for 2017 and also for the following three years.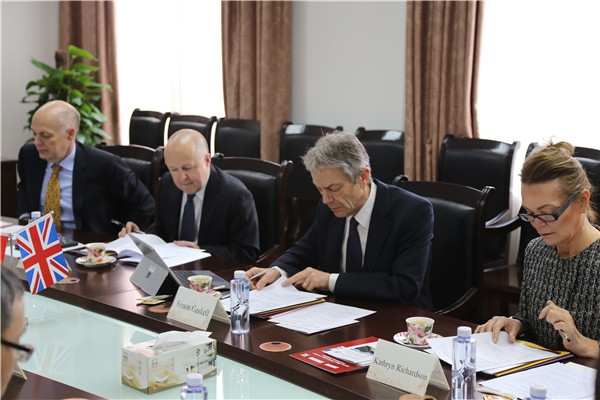 Next, Kathryn Richardson,Dean of the Confucius Institute reported the development of the Confucius Institute at Queen Mary. Since its establishment in October of 2015, 72 students have registered for Chinese courses; Teaching venues have been set up in six primary and junior schools with 83 students participating in Chinese courses and 276 students attending Chinese language culture workshops; 60 students have received GCSE teaching at local Chinese schools in London. At the end of 2016, the Confucius Institute applied to set upan HSK Chinese Proficiency Test Center and successfully organized the first test.
In addition, the institute pays great attention to promotion of Chinese culture locally by holding Chinese New-Year celebrations, Dragon Boat Festival activities, film evenings and much more. More than 770 people have taken part in these activities and they were well recievedlocally.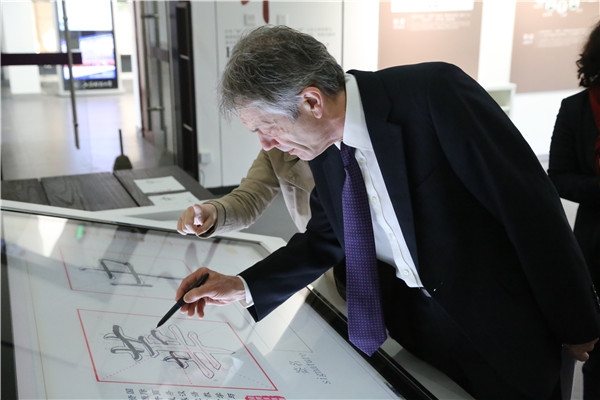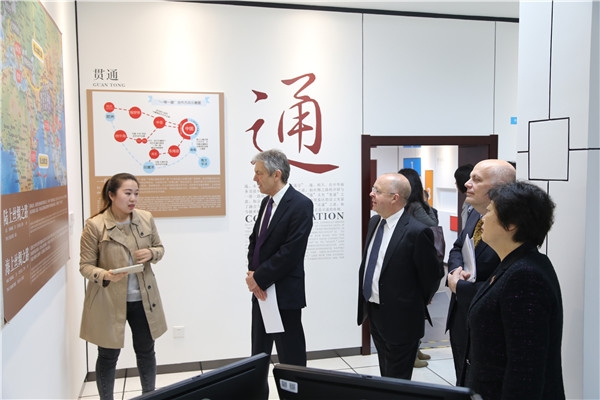 Before the meeting, council members visited the International Business Chinese Teaching and Resource Development office at SUFE. They got to know Chinese businessculturefromfivemodulescomprisedby "Yi(justice)"、"He(Harmony)"、"Ji(propitious)"、"Tong(together)"、"Mou(plan)" and experienced the charm of electronic calligraphy.
In the future, the institute intends to enrich the forms and level of Chinese teaching and set up at least one Confucius Class. Besides, it will put more focus on market expansion of business Chinese courses and attract more businesspersons to join. In terms of activities, it will start more courses on Chinese activities like calligraphy and traditional Chinese painting, continue celebrating important Chinese festivals and add more related forums and speeches.

Translated by Sun Mengni
Edited by David Switzer Zhang Boxin
Source : SUFE News