On Feb.16th, international students from across the world came to register at The International Cultural Exchange School. With flags flying in front of The Ningyuan Building, 205 students from 44 countries or regions made their first step towards their life in SUFE.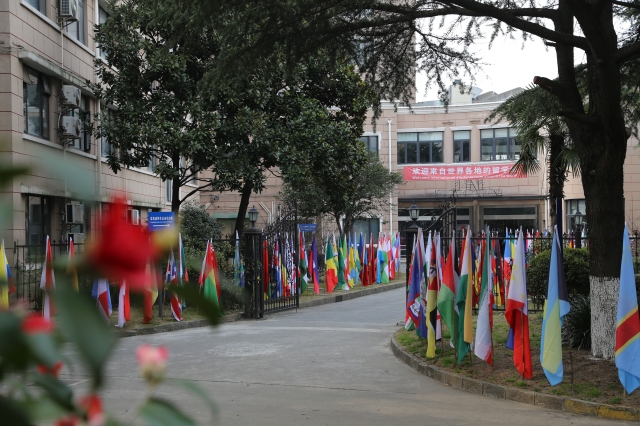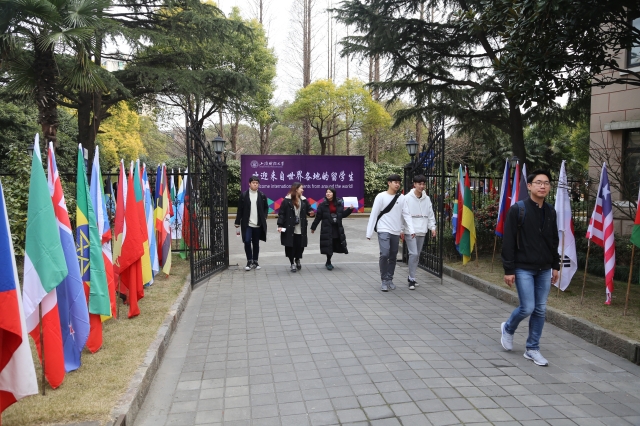 In order to help them finish procedures quickly and smoothly, the school not only arranged two days for the registration of new students and old students respectively, but also improved the procedures. The check-in place was located in The Ningyuan Building and every session took place in a separate room with specific divisions and clear procedures. There were seats in the waiting areas and the whole process progressed in great order. Accordingly, Freshmen soon finished registration and were left with a good impression. Besides, as it happened to be in the Spring Festival there were all kinds of red paper-cuttings and "Fu" on windows which fully embodied traditional Chinese culture.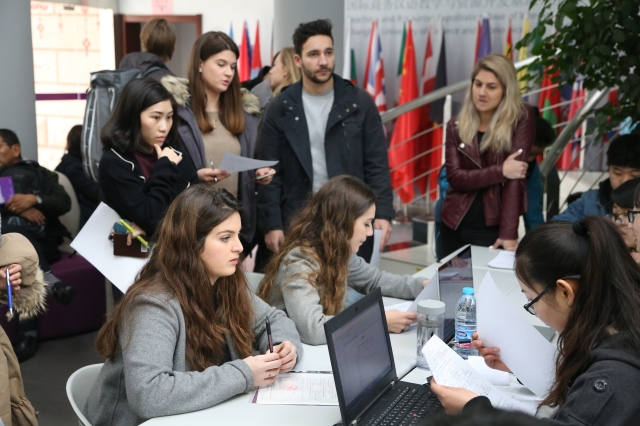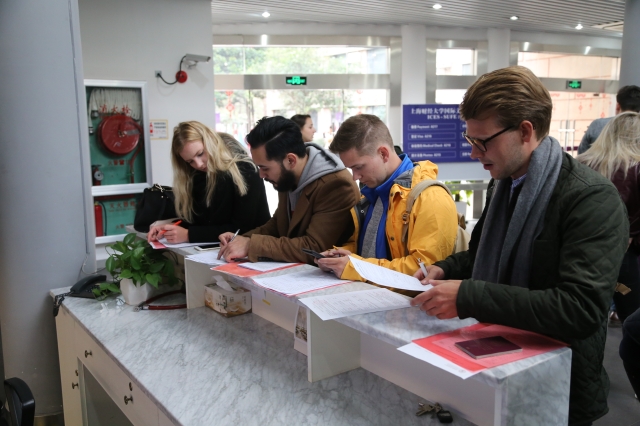 Since 8 a.m., volunteers had already begun to serve in their positions and other staff had started to handle procedures, send packages for freshmen, etc. as scheduled. Each package contained the list of major events, student booklets, Wi-Fi guidance and other learning materials, thoroughly illustrating on-school lives, campus service, diets and so forth. It gave the international students a warm welcome to their new home.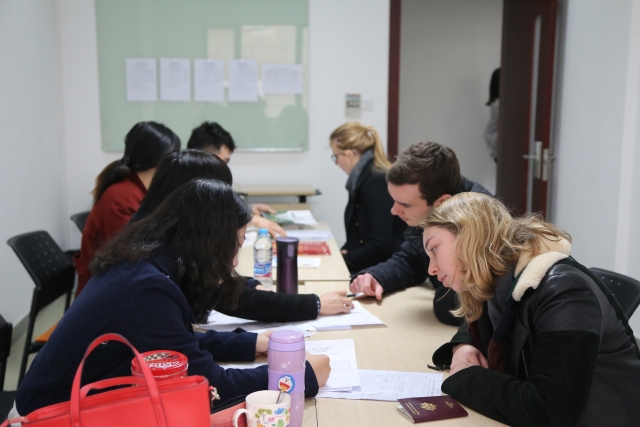 After finishing registration procedures, the school also arranged a series of activities for freshmen, such as orientation, environment adaptation and law explanation, in order to help them quickly adjust to study and life in SUFE and integrate into such a large international family.
Translated by :Sun Mengni
Edited by:Dominic Graham Zhang Boxin
Source : SUFE News