On February 25th, the CFO Summit Forum 2017 opened at SUFE as part of SUFE's centennial activities. The School of Accountancy(SOA) associated with the Alumni Association of SOA and the public welfare group CFO Mentor organized the forum. The associates of E&Y, KPMG, Deloitte and other accounting firms were invited and present at the forum. Vice Secretary Yu Daojiang of Alumni Association hosted the forum, and SUFE Vice President Chen Xinyuan gave a welcoming speech. Dean Li Zengquan of SOA, Secretary Zhou Guoliang of the Party Committee of SOA, Secretary Tang Jiaqian of Alumni Association SOA and other directors of SOA attended the forum.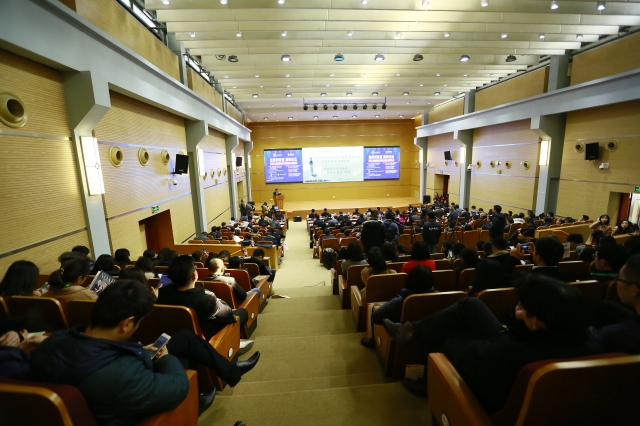 For the opener, Vice President Chen extended a warm welcome and expressed his cordial gratitude to the guests and alumni of SUFE. In retrospect of the centennial history of SUFE and the development of SOA through the years, "Strive for Virtue and Knowledge, Assist in Economy and Governance" he quoted the motto of SUFE and encouraged all Sufers to stick to the heroic motto and keep motivated to explore their own field further. And he expressed his wish that the forum could serve as a bridge between SUFE's alumni and distinguished peers in accounting, which can greatly foster communication and cooperation, as well as the fellowship of SUFE.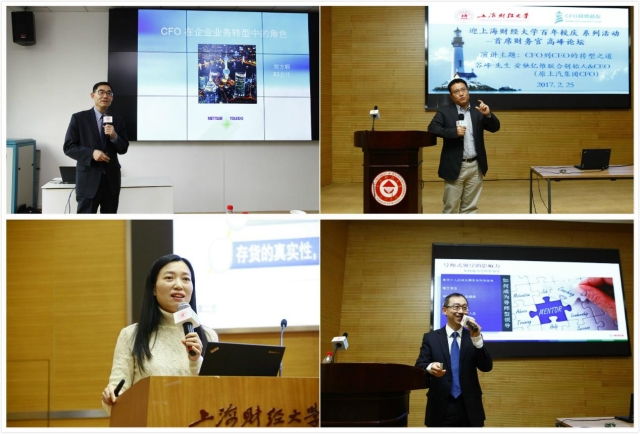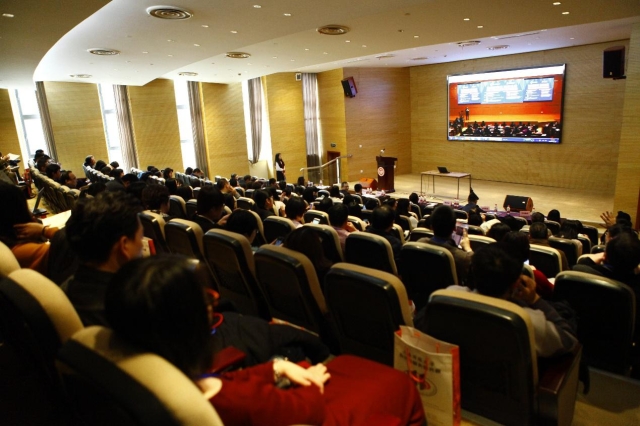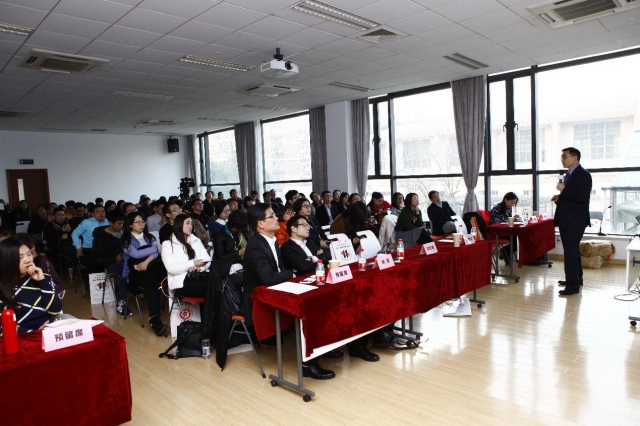 Afterwards, the forum conferred with 3 parallel conference sessions, discussing respectively "How financial management tackle the development demands of China capital market", "Transformation of enterprise finance under globalization", "Transformation of the role of CFO in the workplace". Eleven renowned CFOs gave memorable reports on their own topic including: Manager Ma Shuang of Easy Finance, Deloitte audit consulting associate Zhu Hao, vice CFO of Bosch ChinaYang Chuanlin , director Li Jianwei of KPMG consulting China, and vigourous applauses went to all.
The forum was also broadcast live on SUFE View, adding convenience to interactions. Over 600 people attended the forum, including all 3 parallel sessions, 400 SUFE alumni took part and the online broadcast has been viewed over 1,900 times. Both the online and offline audience appreciated this prime opportunity provided as a majoractivity of SUFE centennial anniversary celebration. The Audience was greatly inspired to hear these elites in accountancy sharing their work experience, and present their finance theories associated with real world practice. Students are truly looking forward to more public welfare activities like this on campus in the future.

Translated by :Sun Yichen
Edited by : David Switzer Zhang Boxin
Source: SUFE News