On March 3rd ,2017 President Fan Liming listened to the working report on the development by the School of International Business and Administration (SIBA) of the International Pilot School from Kees Koedijk, Vice Dean of SIBA and Wei Hang, Executive Vice Dean of SIBA .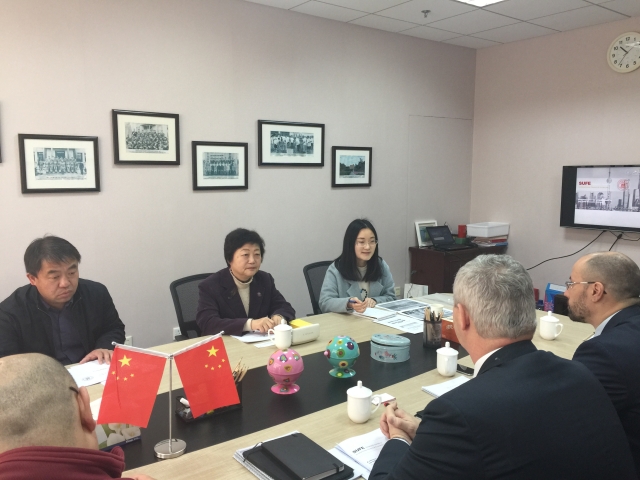 On behalf of SUFE , President Fan Liming extended her sincere welcome to Professor Koedijk, She introduced the current situation of Internationalization of Chinese high education and SUFE's progress on internationalization. She pointed out that there were three stages of the high education internationalization since China's reform and opening up: The first one was the introduction of courses and textbooks, followed by the setting of majors together by universities in China and abroad. The third stage is introducing international academic standards and opening up new relationships with universities abroad, which is a period of talent cultivation from multiple dimensions such as courses, teachers, studying abroad and international inter ship., In the past ten years, SUFE has made remarkable progress in internationalization.
Professor Kees Koedijk said that it's an honor to join SUFE. As a scholar, scientist and administrator, He believed that a top business school needs to be based on strong academic research, which at the same time will improve talent cultivation and drive societal service. President Fan agreed with his point of view.
President Fan pointed out that according to the long-term goal and general plan of the International Pilot School, the School needs to promote SUFE's sustainable development from management teams, labor training, corporate research and social services. Consequently, it will also improve SUFE's international competitiveness and reputation, and drive SUFE's "Double First-rate"construction.
Regarding recent development of the International Pilot School, work needs to be done to improve the foreign management team; talent cultivation should be directed to the internships of the International Organization Talent Base Class, so as to ensure that the talents are cultivated that are needed urgently by various international organizations, especially the masters-doctorate programs to ensure the continuity and supply of talented students; strengthening the corporation in scientific research between SUFE and other top international universities and organizations.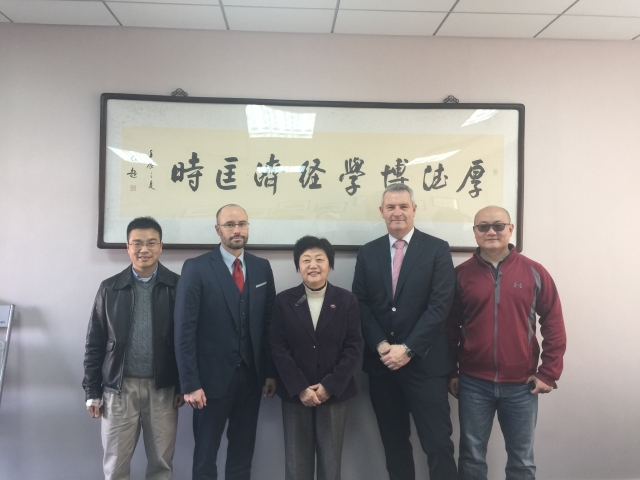 At the meeting, Wei Hang, Vice Dean of SIBA reported on the recent work of the International Pilot School. Li Hong, Director of the Office of International Exchange and Cooperation and Ju Heng, Assistant Dean of SIBA also attended the meeting .
Translated by: Wang Xueqing
Edited by : David Switzer Zhang Boxin
Source : SUFE News