A garden party was held in celebration of the 98th anniversary of SUFE on November 14th.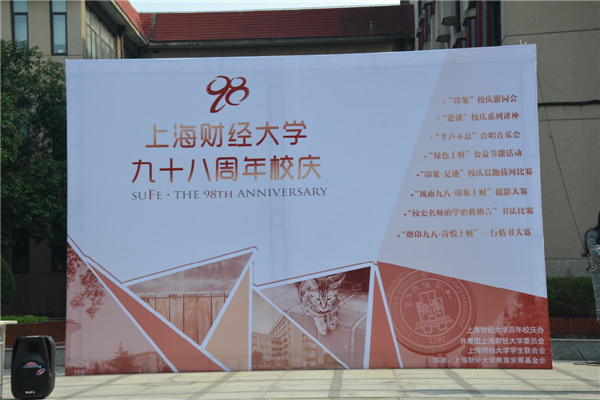 Walking on Green Leave Pedestrian Street, the first coming into the sight was the remarkable colored arch with the distinctive variation of alphabets-- SUFE, which created a lovey and congenial atmosphere for the anniversary celebration.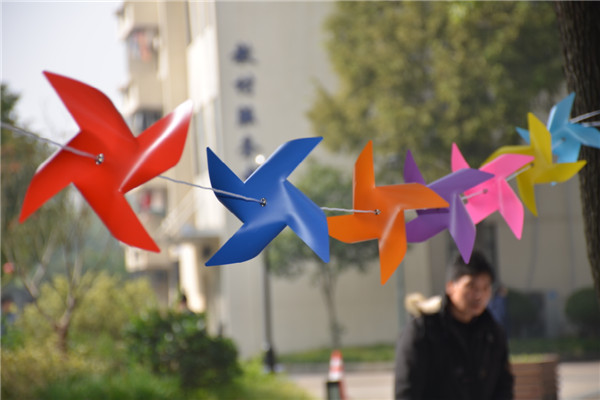 The Pedestrian Street was brimful of boisterous laughter. Student Union members prepared many exquisite gifts for students. For example, the mysterious envelopes with a sign of SUFE logo that you can send to the future, was one of the featured gifts in the garden party.

Along the way of the pedestrian street, over ten student associations displayed all kinds of fascinating games for students to participate. The young people won gifts by their wisdom and knowledge in one game and get a pass card to go the next one .The profound meaning of the game rested in the bliss of sharing and participation.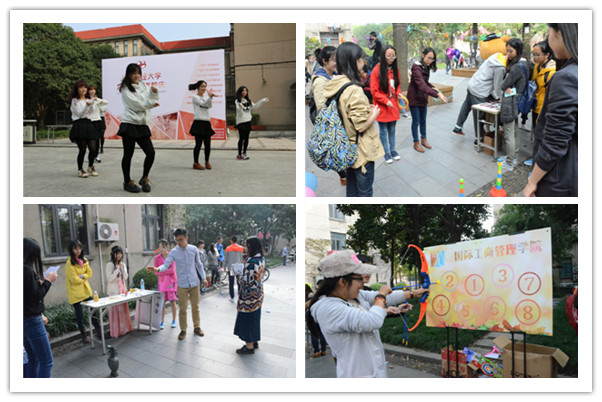 Through the streams of crowed, the vivid postcards with letters students wrote to SUFE and pictures of the university presented a whole gallery of the splendid culture and deep affection.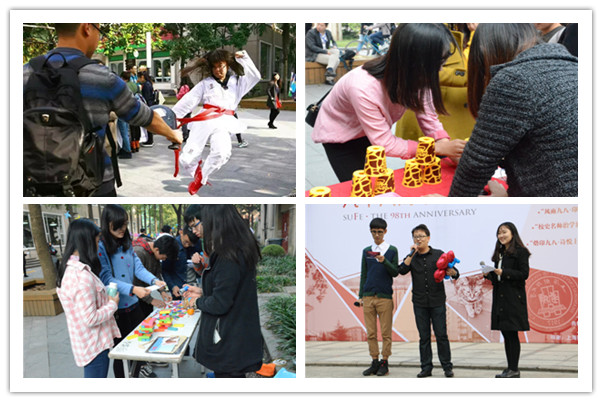 In the other end of the pedestrian street, the concert of Ten Excellent Campus Singers was also a eye-catching part of the garden party. The distinctive performances of the songs filled the campus with the sense of youth and vitality.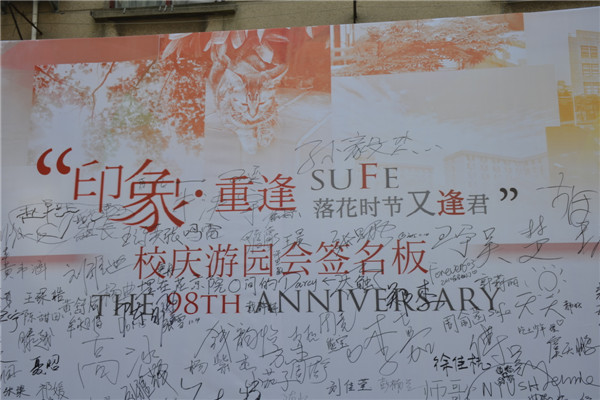 98 years of ups and downs, SUFE was never alone, for all the sufers are here, open their heart to embrace the Alma Mater they loved deeply. Happy Anniversary SUFE !