On the afternoon of May 12th, the opening ceremony of the 14th International Cultural Festival of SUFE kicked off at the square of Green Leaf Pedestrian Street in the Guoding Road Campus. Fan Liming, President of SUFE, Liu Yongzhang, Deputy Secretary of the University Council, Liu Lanjuan, Huang Ying and Yao Lingzhen,Vice President of the university and directors of the relevant departments attended the ceremony.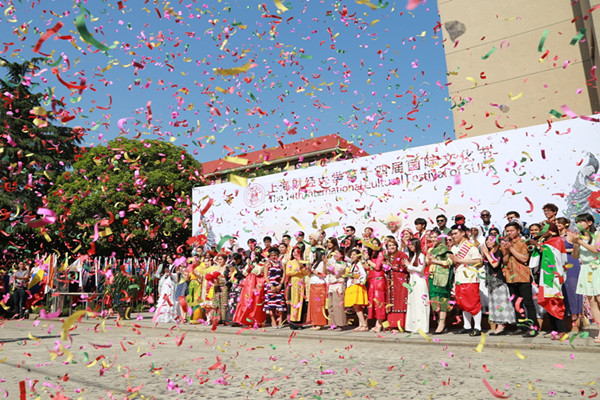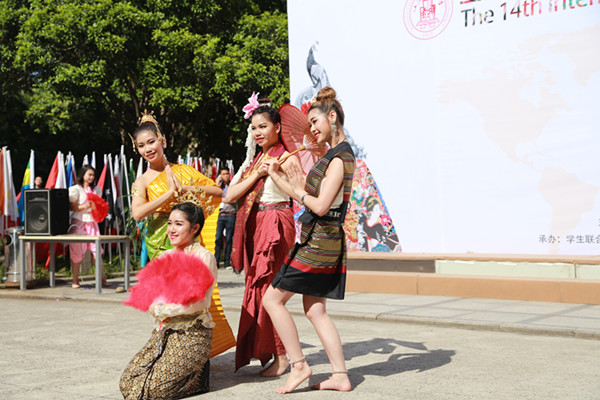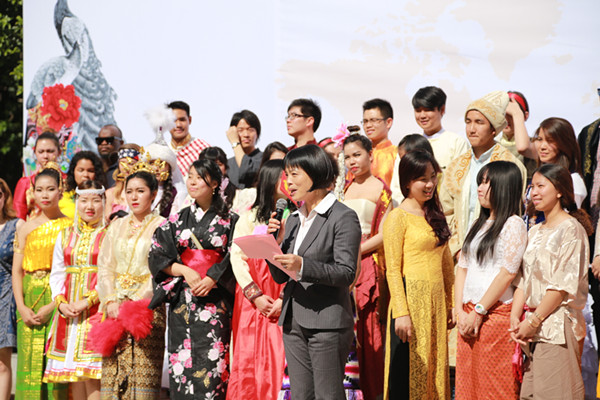 After the traditional quartet dance presented by Thai students, Sun Xiaotong, the president of the Student Union delivered a speech on behalf of the students. Vice President Yao Lingzhen announced the opening of the 14th International Cultural Festival.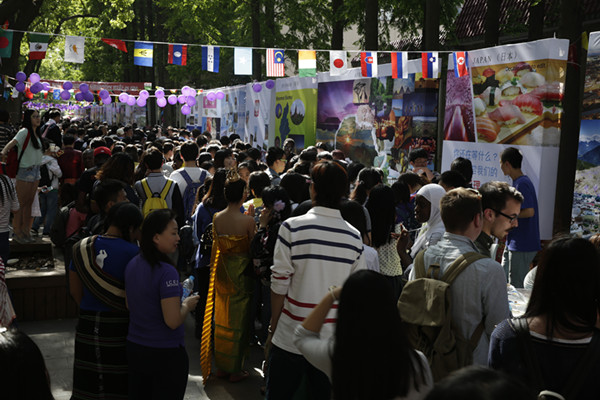 At the Gourmet Carnival, booths representing 35 different countries enabled the local students to taste A bite of the world .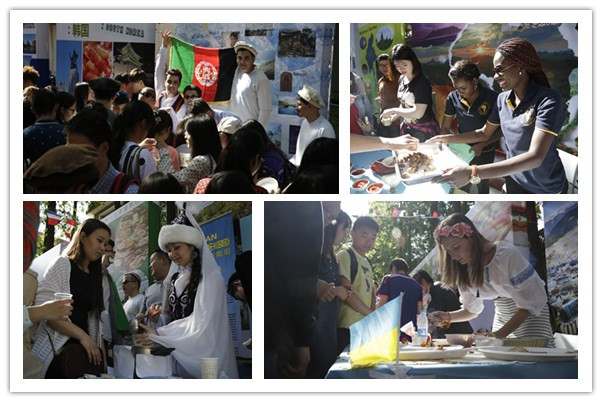 It iss worth mentioning that children of Sunshine House, a cooperation project of SUFE foreign students volunteer team also came to the gourmet carnival site. Under the guidance of the volunteers, they interacted with students of each booth and tasted foods from all over the world.

The theme of the festival was integrating colorful culture of different countries and building a harmonious international campus. The festival was divided into five parts: the Creativity Competition, the Chinese and Kazakh Cultural Exchange Salon, the International Basketball Game, the Gourmet Carnival and the Artistic Performances.