On the magnificent occasion, when President Xi Jinping visited the United Kingdom, the Sino-British relationship was about to make an unprecedented breakthrough, SUFE launched its second Confucius Institute in partnership with Queen Mary, University of London (QMUL) on October 23rd,2015.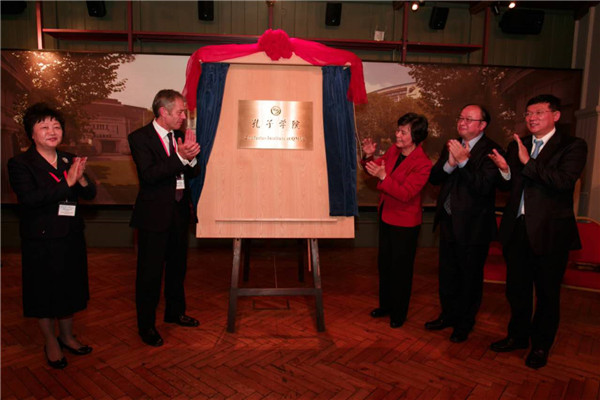 Xu Lin, Director of Hanban (Confucius Institute Headquarters) delivered a passionate speech and inaugurated the ceremony with Simon Gaskell, the President of QMUL. The delegation of the Embassy of the People's Republic of China in the United Kingdom attended the ceremony and presented gifts. The participants also included Ma Jianfei, the deputy director of the Confucius Institute Headquarters and other distinguished guests from the United Kingdom and China.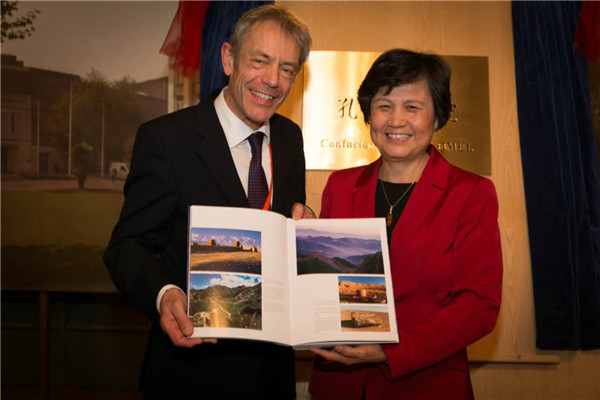 Xu Lin sent best wishes to the newly- established Confucius Institute. She stressed that the global spreading of Chinese culture still has a long way to go. She also hopes that the establishment of Confucius Institutes can make more international students become interested in Chinese learning. She further demonstrated that the process of learning language is not only the exchange of ideas but also resonates from the heart.
Professor Simon Gaskell, President of QMUL stated that the Confucius Institute at QMUL marks an important first step in QMUL's relations with SUFE, QMUL hoped to add more building blocks to this partnership and extend collaboration over the coming years.

During the ceremony, QMUL's Chinese Dance Society presented a dance performance, which was followed by a Pipa recital by QMUL alumna Jiang Shumeng, and an operatic performance by Chinese soprano Wu He , who currently sings with the Royal Opera House.

The SUFE delegation had a meeting with QMUL on the cooperation in other fields. Professor Simon Gaskell and President Fan Linming signed a agreement on student exchanges with Professor Simon Gaskell, the two sides also came up with strategic suggestions on deepening the cooperation of the two universities.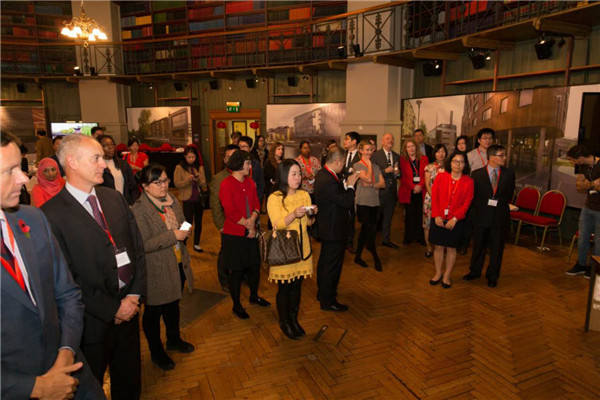 Recently the global development of Confucius Institutes continues to gain sound momentum. The newly- established Confucius Institute will deepen the cooperation between China and Britain and exert profound influence in the world.