On January 18th, SUFE held the unveiling ceremony of the School of Marxism, which provides a new platform for ideological and political theory course teaching and marks a new stage for Marxism research and education.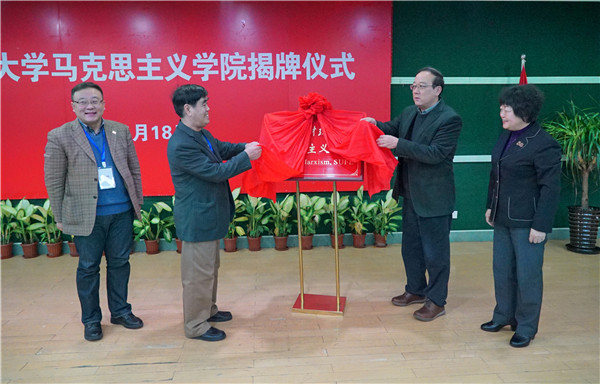 The ceremony was hosted by Chen Hong, Vice Chairperson of the University Council. Participants in the ceremony included Fan Liming, President of SUFE, Li Xinghua, Director of the Department of Moral Education of Shanghai Municipal Education Commission, and other distinguished guests.

During the ceremony, Zhu Mingxiong, Director of the Organization Department, announced the 'Decision to Establish the School of Marxism by Shanghai University of Finance and Economics' together with the list of administrators of the new school.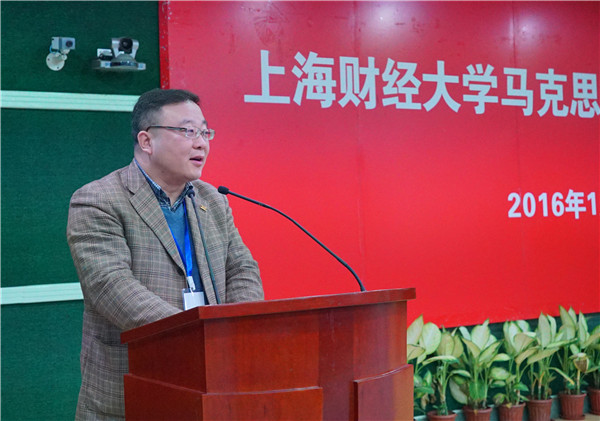 Li Xinghua extended his heartfelt congratulations on the establishment of the School of Marxism and expressed his appreciation for the efforts SUFE had made in ideological and political theory course reform. He hoped that SUFE would meet the demands of the Ministry of Education and the Publicity Department of the Communist Party of China.
Afterward, President Fan also delivered a speech emphasizing the importance of the establishment of School of Marxism. She stated that the university will strengthen the construction of Marxism discipline and promote Marxism teaching and theoretical education development. She also hoped that the competence of the School of Marxism could be improved so as to exert profound influence both at home and abroad.