On September 27th and 28th, the semiannual Campus Club Recruitment Fair, also the well known "Battle of a Hundred Clubs", opened in the Greenleaf Pedestrian Street at SUFE as scheduled.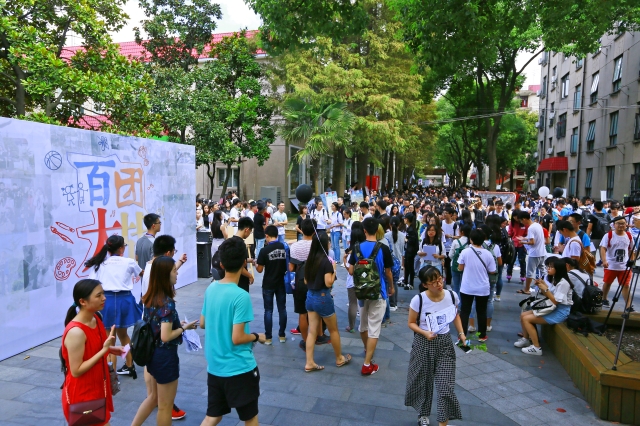 Regardless of the burning sun on the first day or or rain showers on the latter, the director of each club maintained great passion in promoting their clubs. All 76 clubs came to their spots to prepare for the fair quite early before opening, putting up posters, making up their booth, rehearsing the show and much more.
When the bell rang, a mass of students crowded in the street, and the fair began. The climax came when the showcase of clubs started. Both freshmen and other's were attracted by the awesome vibe, and eagerly set out on a journey to discover his or her right club.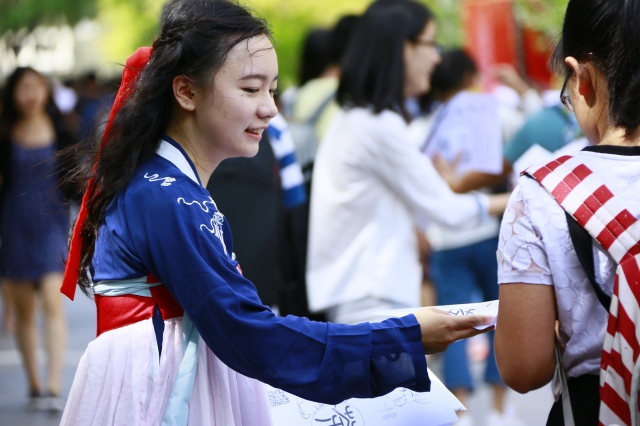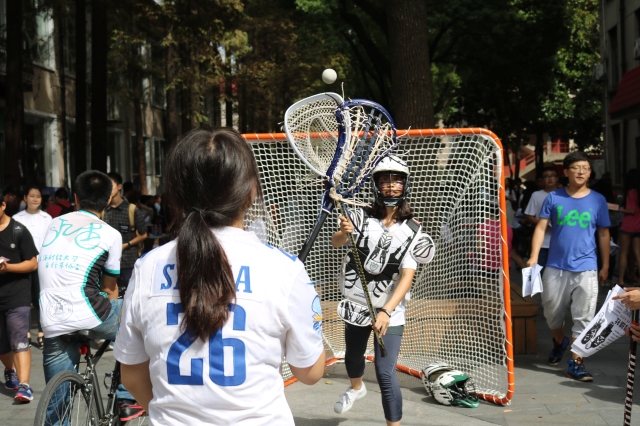 It showered unexpectedly the following day,, however, the clubs maintained high spirit and added even more energy on top of the first day's blast. Indeed all of the club people played their best hand in order to attract more kindred spirits to the club, bringing the "battle" to a new climax.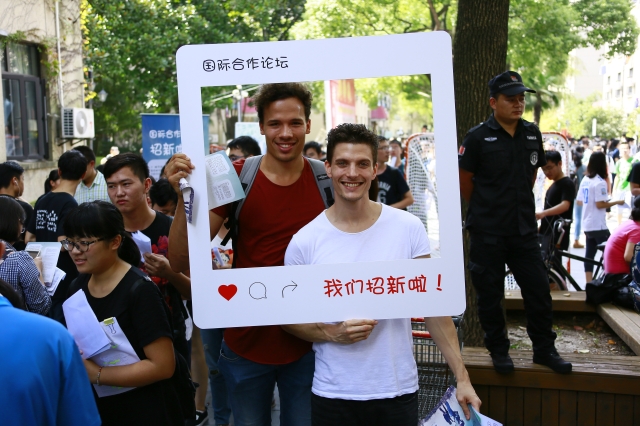 During the two-day "battle of a hundred clubs", we were deeply impressed by showcase performances by all these different clubs, echoing in our ears are the beautiful City of Sky by Note of Wind, the Mouth Organ Club, and the wild melody by the Guitar Club; the stunning dance by the Dance Club was also unforgettable, so was the magnificent combat performance by the Karate Club. We glimpsed the mental secrets of the Psychology Club, got enlightened by the mute beauty of Gesture Language, approached the delicate and graceful art of tea ceremonies, witnessed the great concentration of the billiard player at the moment of striking the ball, and drowned in the infinite passion of the extreme sport association… There was still so much more to tell. It comes down to everything and everyone in the fair were so amazing and we are sure the memories will persist in our mind for a rather long while.
Translated by : Sun Yichen
Edited by : David Swizter Zhang Boxin
Source: SUFE News