Co-hosted by the English Speech and Debate Association of SUFE, Zeji Education (泽稷教育), LearningLeaders, and Accor Grand Mercure Hotel in Shanghai, the 5th Shanghai International Debate Open (SIDO) went on smoothly from April 19th to April 21th, 2019.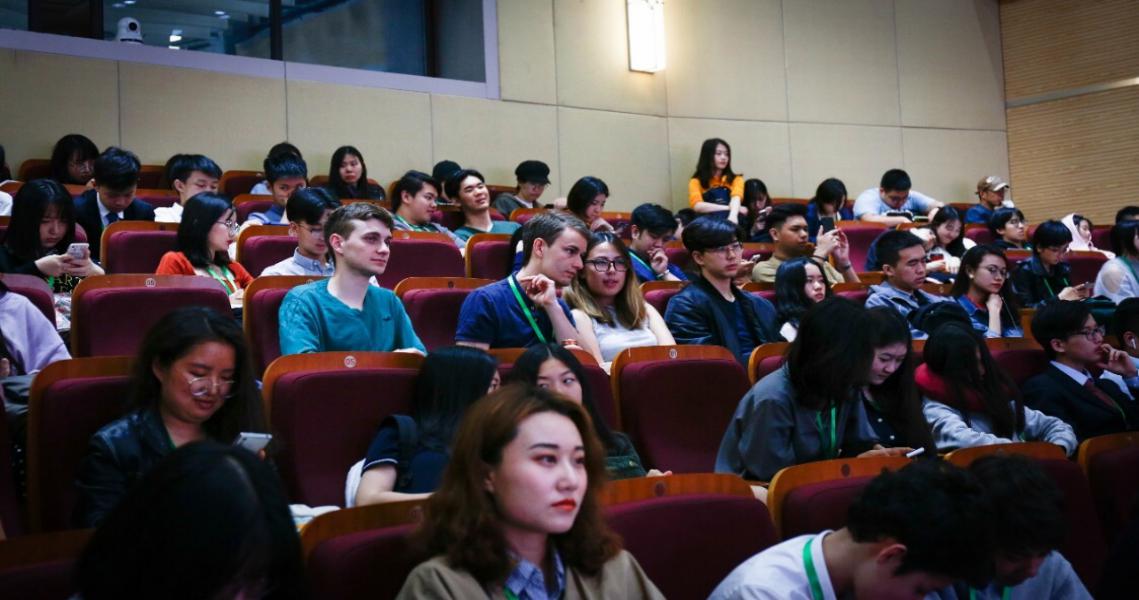 This year, 168 teams are given the qualification to compete in SIDO. It is a great honor to welcome more than 420 participants from over 60 top universities in more than 20 countries across 5 continents. Meanwhile, 46 distinguished judges, who constitute a fabulous judge pool that comes close to the lineup of WUDC, joined this largest open tournament in the world. Only 32 teams were able to break out of 168 teams. After three days of fierce and tough competition, four teams vied for the throne in the grand final and "Dignified Chinese Men", formed by Clyde Welsh from Sydney University, who champed SIDO 2018, and Ashish Kumar from Cambridge University, who was also awarded as "Grand Final Best Speaker" this year, won the crown. And Matt Hazell was the Open Best Speaker in the 7 preliminary rounds.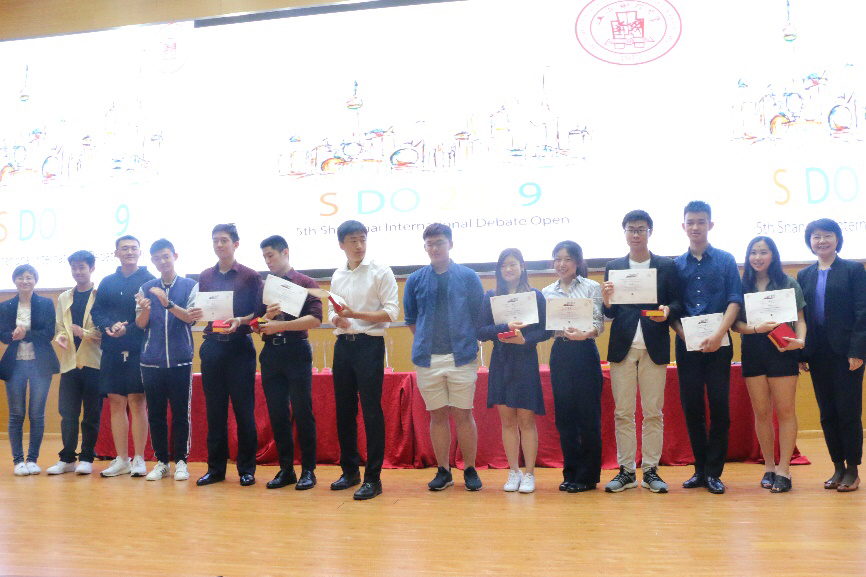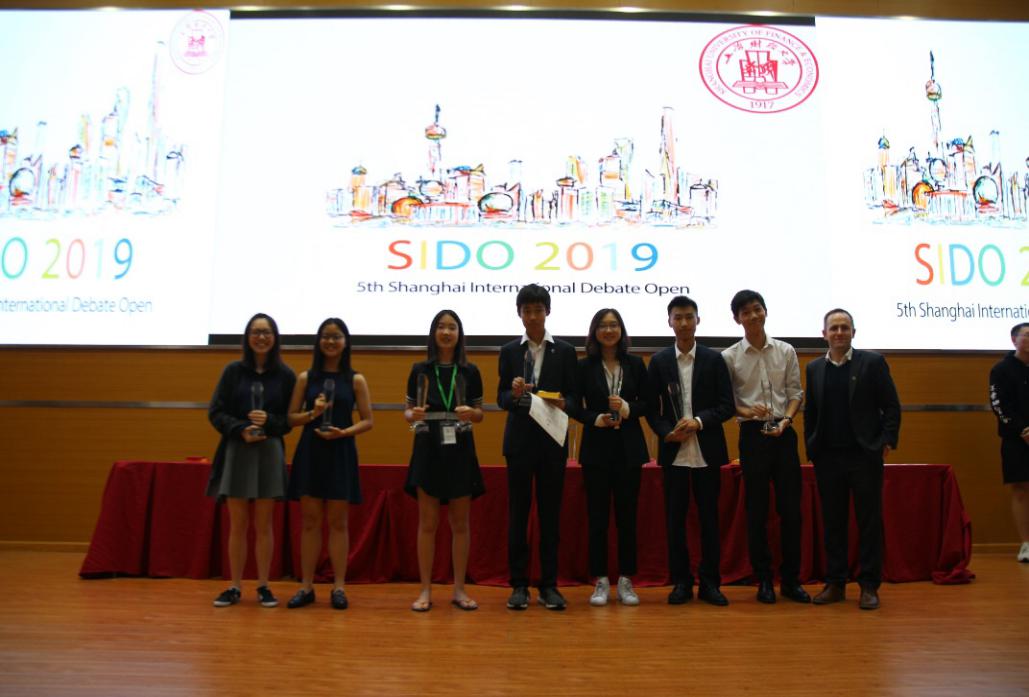 Top Ten debaters of the Open and High School categories awarded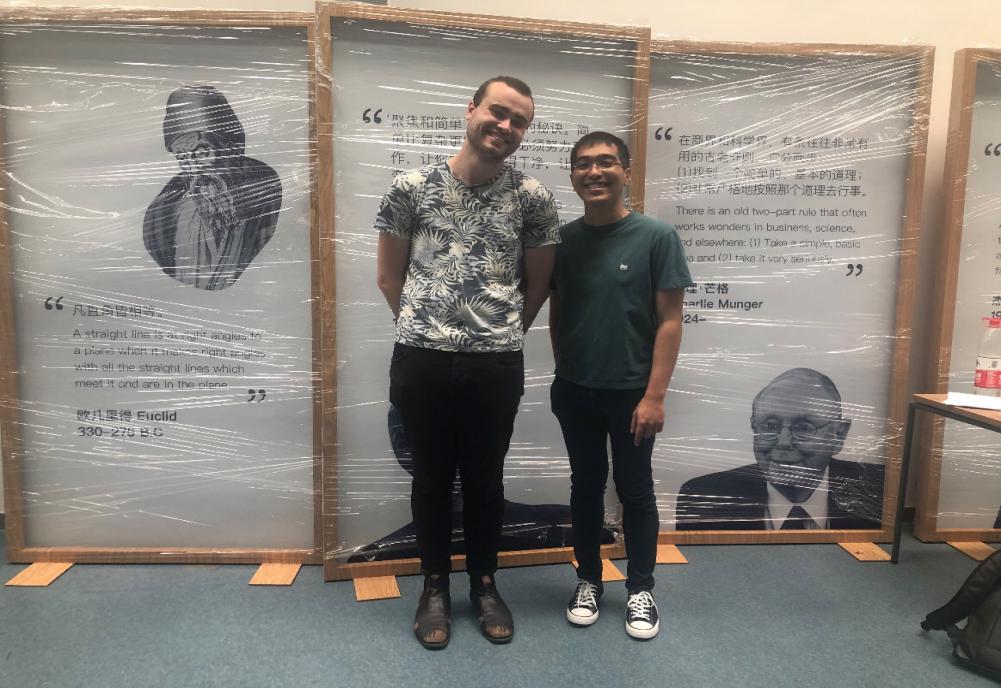 The Champion Team: Dignified Chinese Men
Adopting the BP Style, this tournament best tests debaters' logical argumentation, quick response and scope of knowledge. After the debate motion was announced for each round, they werenot allowed to search information online during their 15-minute prep time and asked to deliver a seven-minute constructive speech with their cases and rebuttals. The controversial debate topics not only traverse across wide-ranging popular issues such as feminism, environment, economy, social morality, education and religion, but also related to current hits----the fire damage to Notre Dame.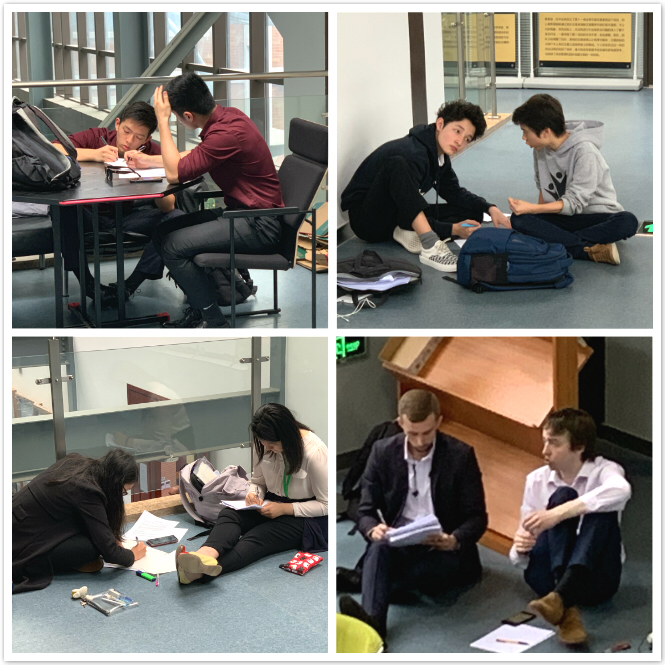 (preparing for the next round)
SIDO has aroused the interest of world class debaters from most prestigious universities, such as University of Oxford, Cambridge University, Stanford University, the University of Sydney, the National University of Singapore, Hitotsubashi University, University of Tokyo and other famous universities outside China, along with first-tier domestic universities, such as Tsinghua University, Peking University, Fudan University, Shanghai Jiaotong University, HKU, University of Macau. It is worth mentioning that high school debaters were extremely competitive and many even excelled over university debaters. This year, a special team formed by a pair of 12-year-old twins blitz the competition. They drank Coke and Sprite while discussing about government policy in the lunch break.
As for the renowned judges, they came far and wide from China, the Philippines, the United States, Singapore, Britain, Israel and other countries. Brian Wong, DCA of SIDO2-19,DCA of EUDC 2019, CA of KLOC 2018,2017 Australs Open Finals Judge,2016 Australs ESL Finals Judge,2016/17/18 WUDC Breaking Judge,DCA of Solbridge NEAO 2017 and two-time SIDO champion, was impressed by the rapid development of SIDO with highly efficient organization, smoother run of the event and greater improvement on many minute details. He pointed out the most notable improvement was SIDO's internationalization which included the judging pool, the debaters and the selection of motions. Moreover, the debaters this year were of very high quality, and among the top-level teams, there were world champion of the World School Debate Championship, i.e. Team China, and the team of the best debaters in European University Debate Championship (EUDC), as well as the world's top ranking and the third-best debaters of 2018 EUDC also joined the tournament. Hence, debaters of SIDO 2019 have been even more competitive than last year.
Ashish Kumar, the overall best speaker of WUDC 2015, the Deputy Chief Adjudicator of SIDO 2017, the Chief Adjudicator of Thailand WUDC 2020, participated SIDO 2019 as a debater. His team broke first in 7 preliminary rounds among 168 teams. When asked about his advice to novice debaters, he said that perseverance and passion were of vital importance leading to the ultimate debate achievement. He also suggested debaters listen to the judges as SIDO enjoyed high reputation for its judging pool and judges' feedback could be valuable resources for debaters' improvement. Clyde Welsh, the two-time SIDO champion, showed his gratitude for SIDO offering him a much wider platform to make new friends, and he took great interest not just in debating but also delicious food in Shanghai.
(Written by Yufei Wang, Revised by Daisy SUN , From School of Foreign Studies)