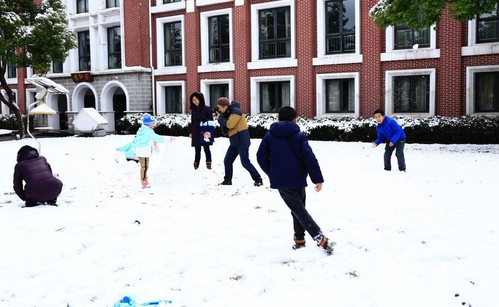 1. January 25th
Meeting the first snow at SUFE, the campus turned into a whitened world, children playing in front of the Tongxin Building .
2. February 26th
SUFE teachers and students came back for the first class.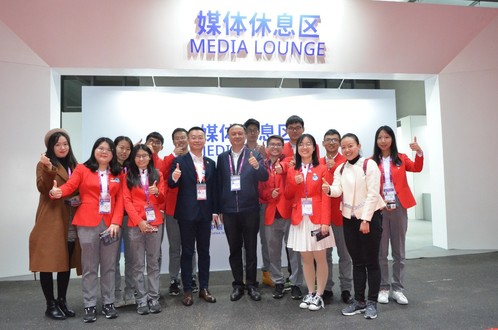 3. November 9th
Xutao, Chairperson of the University Council gave the thumbs-up to CIIE Volunteers.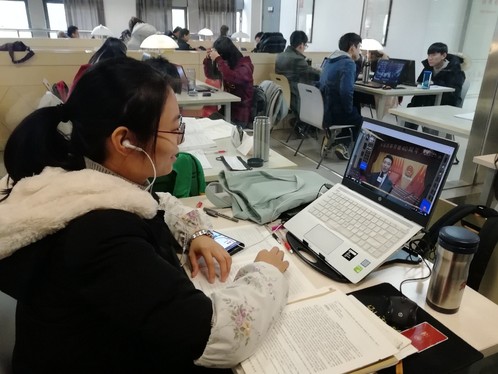 4、December 18th
A student from International cultural and Exchange School was watching the broadcast of the gathering celebrating the 40th anniversary of China's reform and opening-up at the library .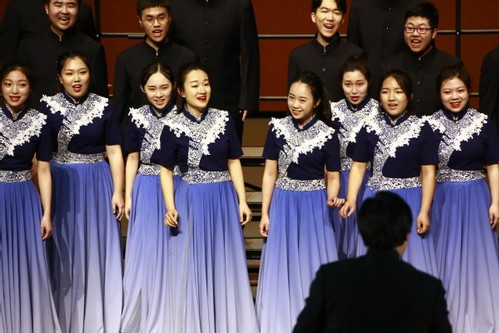 5、April 18th
Student Choir singing "The Beauty of South" at the fifth National University Art Exhibition, painting the fantastic scenery of regions south of the Yangtze River with their song.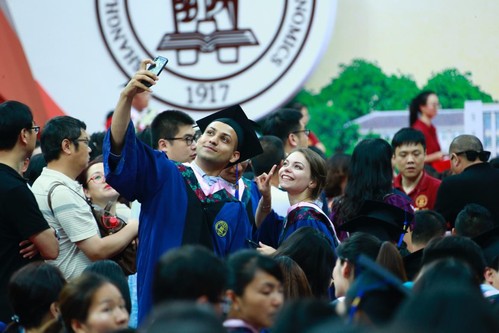 6、June 24th
At the Commencement Ceremony, two international students took a selfie. Hoping the moment become the unforgettable moment of your life!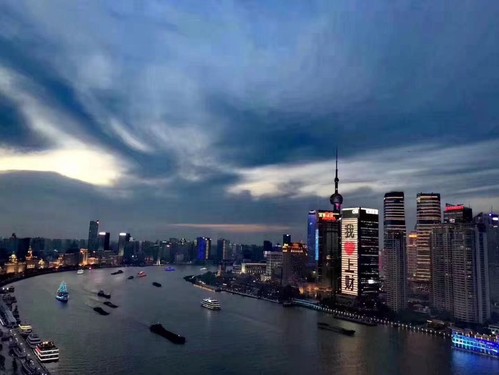 7. June 21st
Lujiazui lighting up "I♥ SUFE" , saying farewell to (and welcome) 2018 SUFE graduates.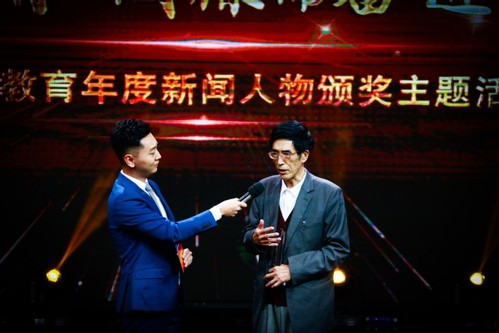 8、April 10th
Professor Huang Tianhua was awarded 2017 Shanghai Education Newsmaker of the Year, and he shared his story of writing The History of China Fiscal System with 30 years.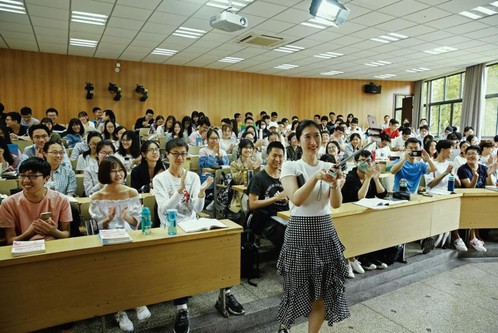 9. May 24th
Guangming Daily Broadcast coming to SUFE for enrollment publicity, at class of Introduction to Mao Zedong Thought and Theoretical System of Socialism with Chinese Characteristics students saying hello to future sufers!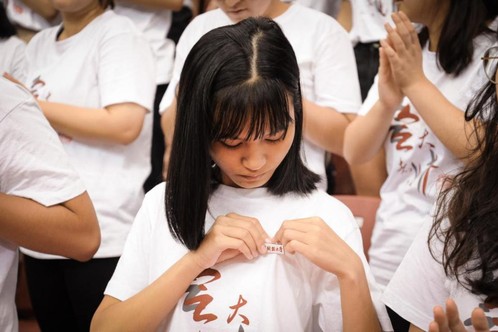 10. September 9th
2018 SUFE Opening Ceremony, a freshman was wearing her badge. Welcome to SUFE!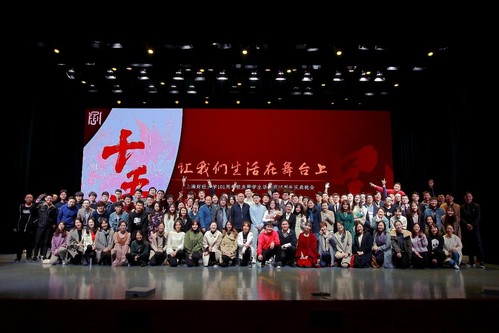 11.November 29th
At "Let's live on the stage" ——a special Gala 15th anniversary of the Student Drama Troupe, students and teachers get together. SUFE gave us a stage, and we gave back our splendid youth!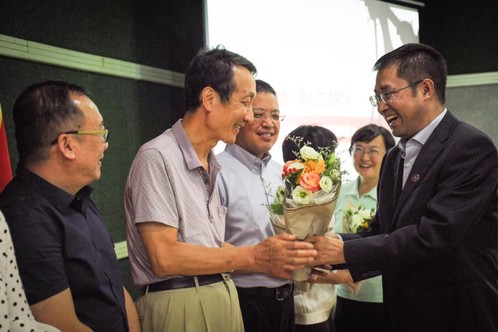 12、September 9th
At the Teachers Day Celebration Conference, President Jiang Chuanhai gave flowers to teachers who were awarded.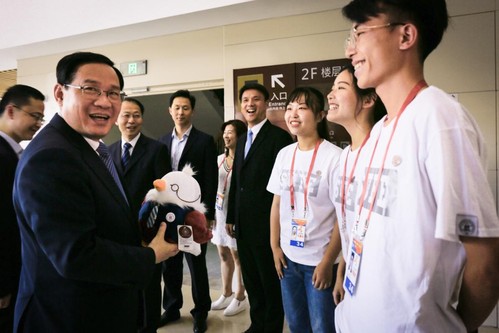 13、September 29th
SUFE volunteers of the 16th Shanghai Games handed a "Yufeng" (Flying high in the wind), the mascot of SUFE 100th Anniversary to Liqiang, Secretary of Shanghai municipal Party committee.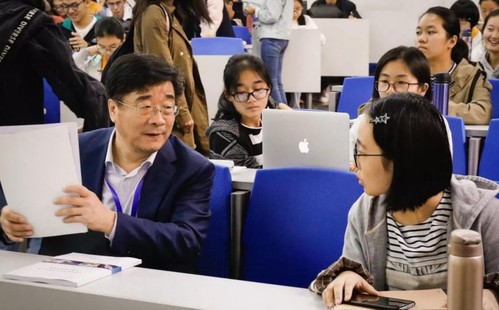 14、October 29th
A student was answering the question from President liu Wei of Renmin University of China, the leader of undergraduate teaching evaluation experts team.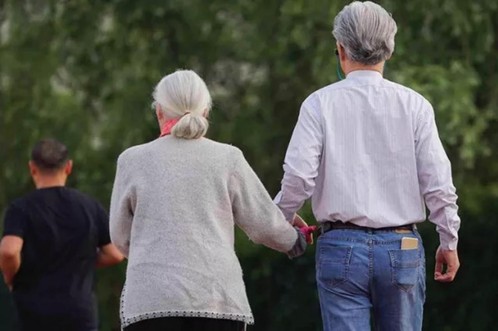 15、For 11 years, Mr Guo Shengying who retired from SUFE library, holds his mother's hand ,walking down the playground in the morning.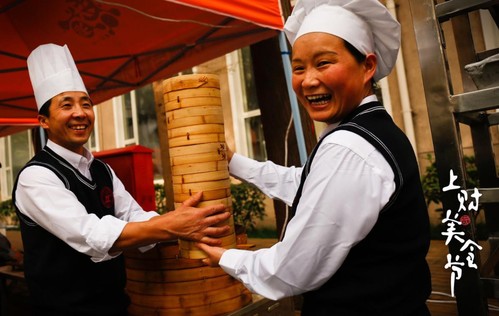 16、November 30th
At SUFE Gourmet Festival, canteen staff were preparing the desert for the booth。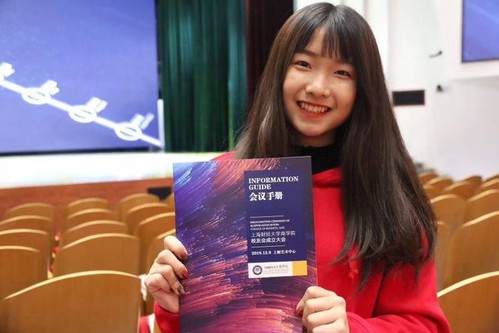 17、December 11th
At the founding ceremony of College of Business Alumni Chapter, a volunteer student took a picture with the Information Guide.
Proofread by David Switzer
(From Department of Communication and Public Affairs )