On June 12th, the long awaited SUFE Years Passing by as Songs graduation activities were officially launched. The activities included three sections: the Tong Yuan Bazaar, lawn Music Festival and lighting ceremony.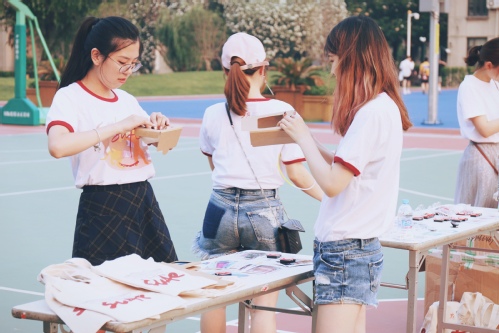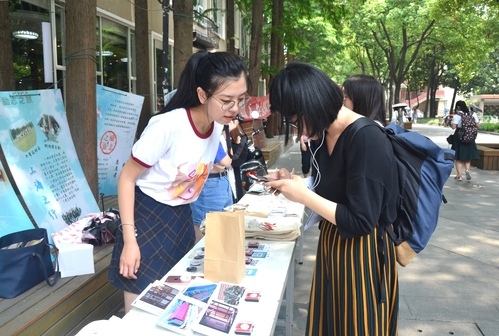 At 11:30 in the morning, Tong Yuan Bazaar was carried out at the green leaf street, the New Canteen and the Xinyuan Canteen. Under the blue sky, we share the taste of love. The volunteers explained the source of the goods for the students and teachers. The items are designed by the graduating students. The proceeds of the sale would all be donated to the Tong Yuan fund to help the alumni who suffered from natural disasters and serious diseases.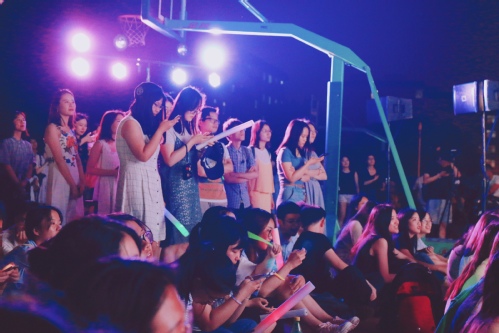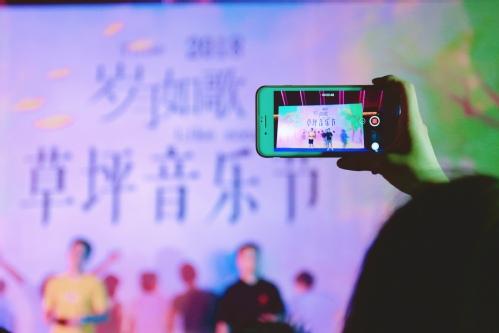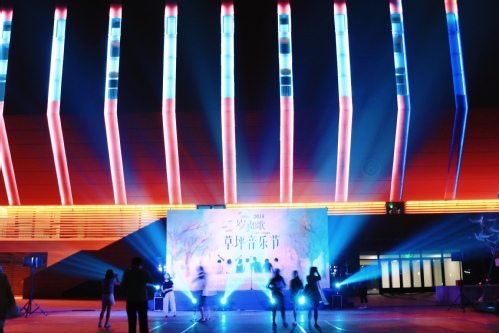 At 18:30 in the afternoon, lawn Music Festival was on schedule at the new stadium basketball court. A moving "Sufe Flow" opened the prelude to the music festival, and then touching melodies were full of the deep feeling of the graduates, and a melodious tune touched the mood of the audiences. The fluorescent rods were dancing to light up the sky; the screaming was rolling with enthusiasm. This is the carnival of the graduates, whether it is singing for friendship or chanting love, for SUFE or teachers, every song was leading the audiences back to a wonderful university life.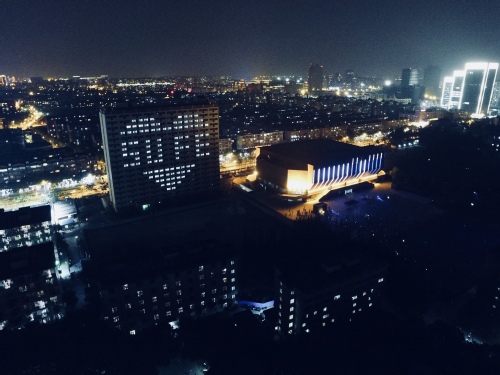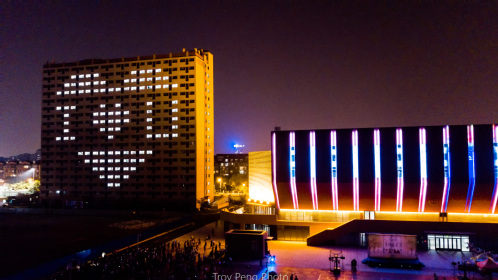 The rhyme of the music was still lingering in the ear. At 20:10 PM, the lighting ceremony begins in anticipation of teachers and students. The audiences had already made various preparations to find the best angle to record the beautiful moments, and more professional players have taken out the unmanned aerial vehicles to record the light. Light and shadow interlaced, "SUFE", "I love u", "岁月如歌(Years passing by as songs)" and "SEE U 0626" alternately transformed, like brilliant stars ,beautiful and magnificent.

Four years ago, the 2014 freshmen took their hopes and expectations to go to SUFE, four years later, the graduates of 2018 class reviewed the four years of college life. Years passing by as songs, do not say farewell. At next intersection, wish you still have a young heart!
Proofread by David Switzer
(From the SUFE Youth League)