On the evening of December 8th, an Audio-Visual Concert of SUFE Chamber Orchestra for Centennial Celebration was held at the Arts Center. The concert was organized by the National Base for Cultural Quality Education and the School of Humanities.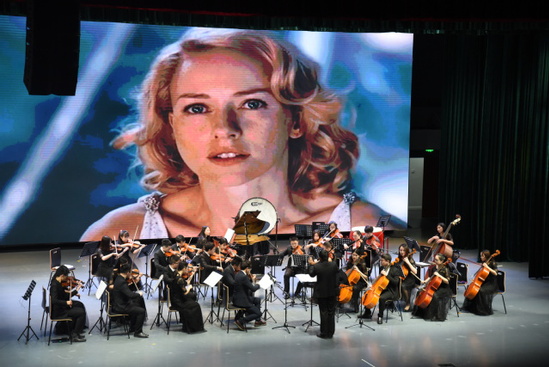 The concert began with a folklore song "Step by Step Higher" and extended the most sincere wishes to SUFE. As the performance went on, the thoughts of the audiences followed music to wonder from China to the world and from the ancient time to the present day. Elgar's "Serenade For Strings in e Minor" led the audience to appreciate and experience the enchanting charm and emotional impulse. The fresh and moving melody also immersed people in the sweet memory of his wedding anniversary. Then, melodies from the famous film King Kong and Museum Wonderful Night demonstrated with the exquisite video clips on the rear screen led the audiences back to the films once more.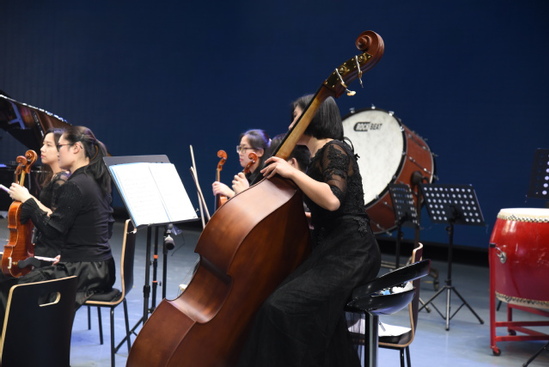 Conducted by Mr. Sheng Li, student members in SUFE Chamber Orchestrate shed their enthusiasm in the performance. The beautiful melodies presented the audiences an visual and audio feast. Shostakovich's Waltz made the audiences waltz on endless wilderness and feel his passionately devotion to love. The battle hymn and passionate tunes of "Seven Swords Song" let the audiences feel personally on the scene of the battle. The atmosphere of battlefield was improved step by step,combined with the indomitable momentum of the warriors. and the concert ended in the pleasant but affectionate "Birthday Song Suite".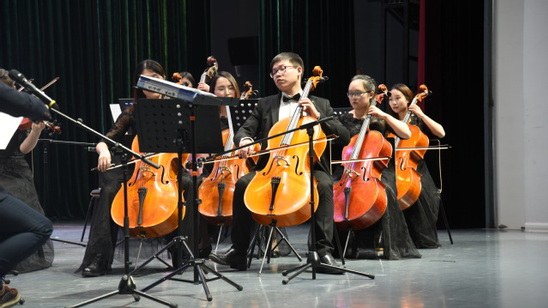 This concert demonstrated the music accomplishment and humanistic feelings of SUFE students, as well as their energy and vitality.The performance gave a present to 100 years' birthday of SUFE, but the performers are the bright future of SUFE. It is worth mentioning that many of the alumni at home and abroad who was not able to come to the scene to listen or play, also expressed sincere wishes through recording videos.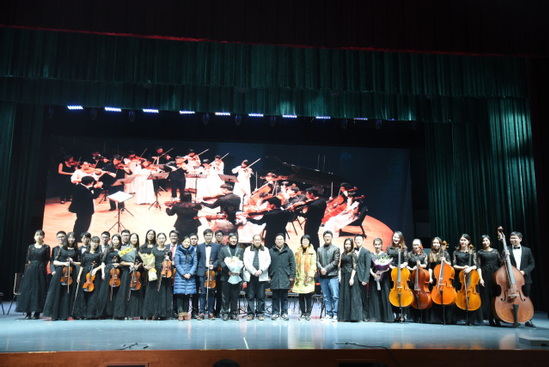 At the end of the performance, Zhu Mingxiong, the Vice Chairperson of the University Council , Yang Le, the Party Secretary of the School of Humanities, Chen Zhong, Dean of the School of Humanities and Shen Yijun , Secretary of SUFE the Communist Youth League joined the stage to congratulate the success of the performance and take a group photo with all the members .
(From the National Base for Cultural Quality Education & School of Humanities)