On the night of November 18th, "A Praise to SUFE" Centennial Celebration Gala was held at the Art Center of Guoding road campus. Leaders of SUFE, members of the university council, alumni from home and abroad, old comrade representatives, SUFE students and teachers attended the Gala .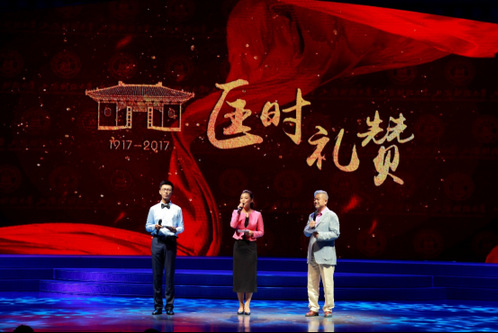 At the beginning, the scene play—Ode to SUFE lead the audience to explore SUFE through 100 years. On the first chapter "Time goes by as songs ", the piano performance Sons & Daughters of the hard times" impressed the audience with the memories of the past. After that, the dance Wildfire Burns, Spring Breeze Blows presented by the student dance troupe, combining the monologue with the beautiful dance, sufers shouldered their responsibility and never yield in front of the miseries at the revolution times.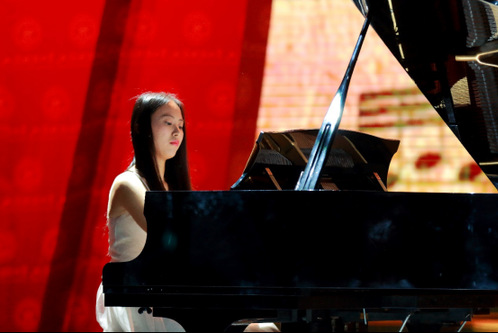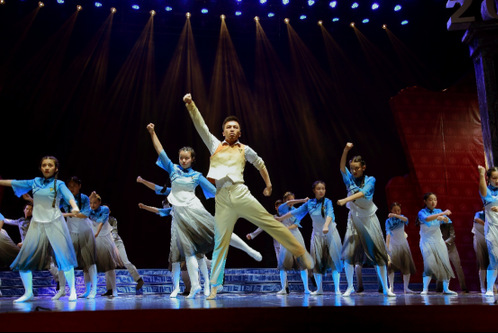 Alumni and student a cappella group performed Trails of Memories surprised the audiences with songs that they are so familiar.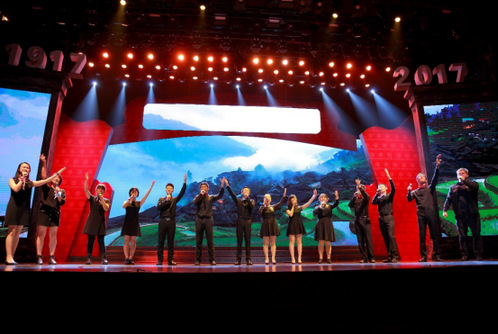 The second chapter "Phoenix Nirvana, a New Lease of Life" started with a chipao show Classical Shanghai Style, members of Teacher Chipao Club wore different kinds of chipaos, gracefully and elegantly, they walked to the soothing music.
In Colorful Campus, Magic Club and Rope Skipping Club together with other 6 student clubs described the colorful campus life with their performances. The medley song When the Flowers Bloom given by top ten singers of different years, signified that the traditions of SUFE passed down from generation to generation .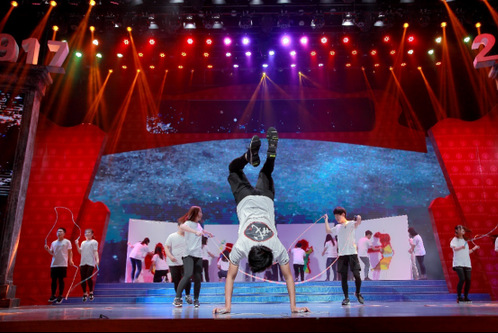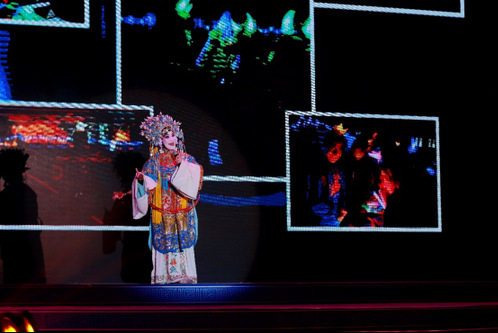 The third chapter "The Glory of a Century", began with the Silk Road performed by the Students Orchestra Troupe, allowing audience to wander on a prairie and admire the exotic silk road views. Scene musical drama Encountering Beauty was a combination show of foreign cultures performed by overseas students.The stage play Professor, Do You Still Remember Me? demonstrated love and longing for SUFE . When the alumnus Ye Bin (class of 1969), read : "Professor, do you still remember me? "audiences burst into tears.
The chorus of the anthem Creating Glory in United Efforts drew the last chapter "Recreating Glory". As the Student Chorus sang the last line of the song, the audience applauded to the echo and the gala came to an end .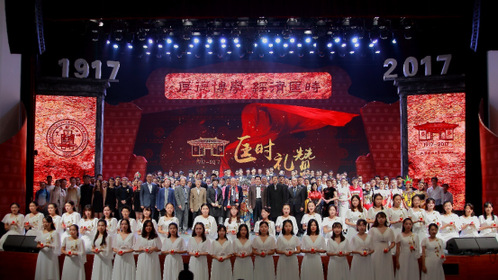 ( Translated by He Guannan , From SUFE Youth League Committee )