On November 17th, International University Presidents'Forum on Higher Education Oriented to the Future was held in SUFE. The theme of this forum is higher education oriented to the future. More than 50 famous university presidents from nearly 20 countries and regions such as the United States, Britain, China, Germany, Canada, Japan, Australia, Spain, Holland, Switzerland, Norway, gathered to shed lights on new thinking and new trend of higher education. The forum was chaired by Prof. Liu Lanjuan, Vice President of SUFE.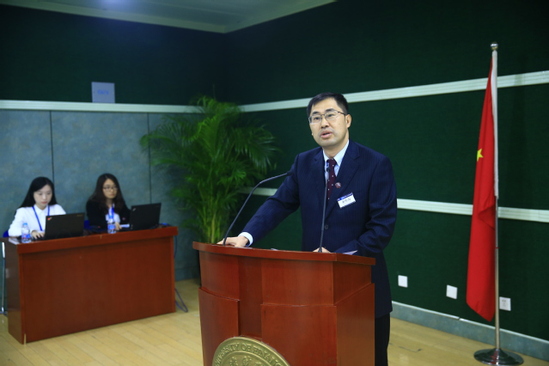 Professor Jiang Chuanhai, Vice President of Shanghai University of Finance and Economics, delivered a keynote speech on the topic of A New Mission of Chinese University in the New Era.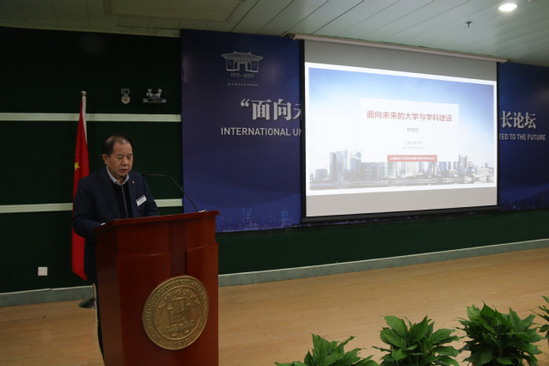 Professor Lin Zhongqin, President of Shanghai Jiaotong University, made a keynote report on Future-oriented University and Discipline Construction.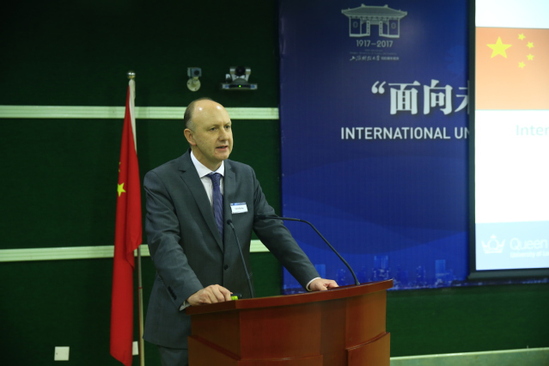 Professor Colin Bailey , President of Queen Mary University of London, delivered a speech on the topic of International Relationships-driven by Higher Education.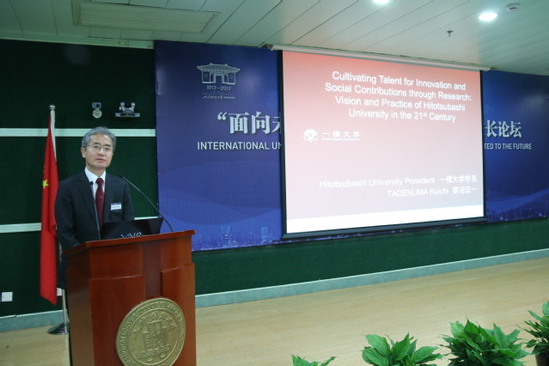 Professor Koichi Tadenuma, President of Hitotsubashi University, has shared a report of Cultivating Talent for Innovation and Social Contributions through Research : Vision and Practice of Hitotsubashi University in the 21st Century .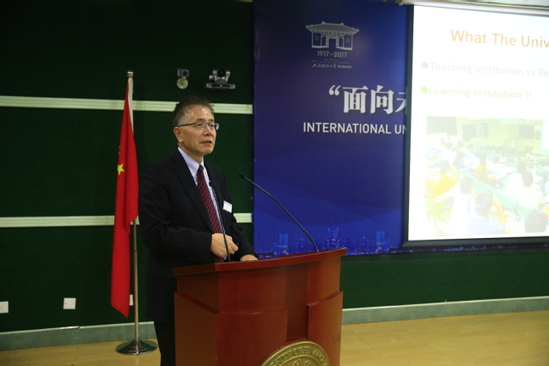 Professor Zhou Jingyang, President of Central University, Taiwan shared his thoughts on Accelerated Education Innovation .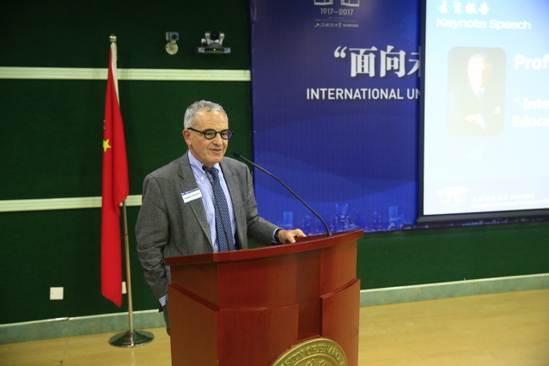 Professor Stephen Freedman, Provost of Fordham University, made a report on the Challenge of Internationalization of Higher Education Challenges Ahead .

In the discussion session, domestic and foreign university presidents exchanged opinions on Talent Training under New Technology, Trans-boundary Discipline Integration, Modernization of University Governance Capacity , Education Internationalization and Scientific Research Serves Regional Development.
Participating in the discussion are:
Professor Dou Benwei,Chairperson of the University Council, Dongbei University of Finance and Economics,
Professor Yves Flückiger, President and Principal, University of Geneva ,
Professor Leonard k Cheng, President of Lingnan University,
Professor Philip Hans Franses, Vice President of the Erasmus University Rotterdam,
Professor Fan Liming, President of Shandong University and Shanghai University of Finance and Economics,
Professor Zhao Dewu,Chairperson of University Council, Southwestern University of Finance and Economics,
Professor Wang Yaoqi, President of Central University of Finance and Economics,
Professor Yang Canming, President of Zhongnan University of Economics and Law,
Professor Wei-Ta Pan, President of Soochow University Taiwan China ,
Professor Wang Jiaqiong, President of the University of International Business and Economics,
Professor Zhou Jialai,President of the Anhui Finance and Economics University,
Professor Chun Chig Chang,Vice President of Chengchi University,
Professor Xu Hui,President of Hohai University,
Professor Lu Fucai,President of Jiangxi University of Finance and Economics
Professor Zhong Xiaomin,Zhejiang University of Finance and economics