On the evening of November 12th, organized by the SUFE Qingdao Alumni Chapter and SUFE Qingdao Wealth Management Institute, a Symphonic Concert for SUFE Centennial Celebration was held at the Qingdao Music Hall.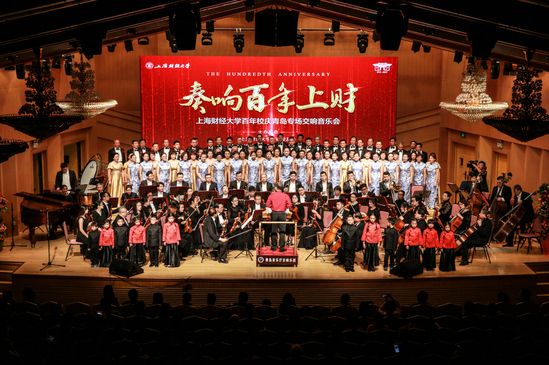 Zhang Shibin,Director of SUFE Qingdao Alumni Chapter, Jiang Hui, Dean of SUFE Qingdao Wealth Management Institute, leaders from Qingdao Municipal Committee, the Qingdao Municipal Intermediate People's court, the Qingdao branch of China Merchants Bank, Representatives from Dalian Maritime University, Fudan University, Tongji University, Xiamen University, Hunan University Qingdao Alumni Chapter,professor Richard Stanton from Haas School of Business, University of California at Berkeley, and SUFE Qingdao alumni, and guests from finance and the business fields,a total of 400 audiences attended the concert.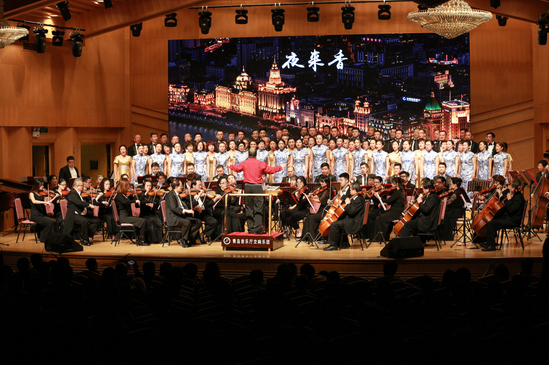 The concert started with Under the Brilliant Sunshine and Evening Primrose presented by SUFE Qingdao Alumni Chorus, Ocean University of China Old Teacher Chorus, Qingdao Tianbao Chorus and SUFE Children's Chorus. The passionate songs arouse audiences' inner emotions.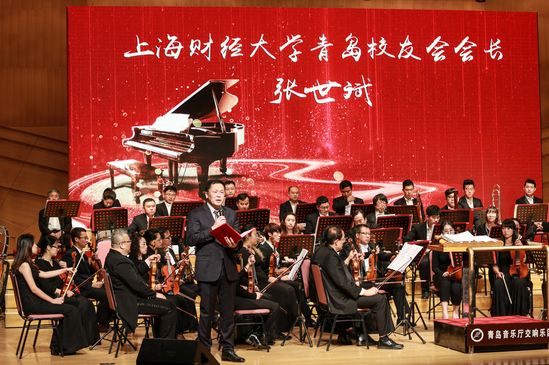 Director of SUFE Qingdao Alumni Chapter Zhang Shibin delivered a speech. He first expressed his gratitude to SUFE's cultivation, the support of the community and the alumni contributions to SUFE. Since SUFE was established in 1917, the torch has been passing for a hundred years, the concert was for alumni to gather together to celebrate SUFE's Centennial Anniversary."A hundred years of history created for SUFE's glory , let us wish a happy birthday and a better future to SUFE !"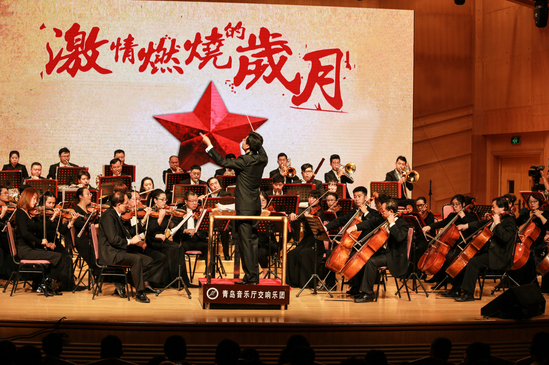 Subsequently, the Qingdao Concert Hall Symphony Orchestra conducted by Mr.Jia Wei, demonstrated three orchestral pieces: Passionate Years, Hai Xia Suites and Farandole. In the second part, the young singer Jiao Jing sing Jiu Er ,the theme song of Red Sorghum and Puccini's the Aria of Quando Men Vo .
The third part is a performance combining Chinese and Western characteristics,the Qiao's Family Compound Suites. The suites were comprised of four parts: aspiration, love and trade routes and deep emotions. Among them, the love chapter was an Erhu solo by professor Wang Yunfei, Ocean University of China; the theme song Deep Emotion was sung by Qingdao singer Gai Qiao. The atmosphere of the concert was once again to a climax.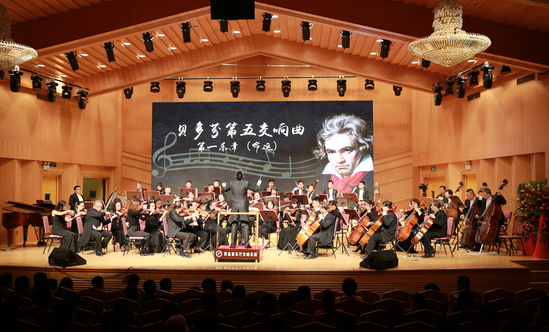 Conducted by Sima Jiannan, the Sichuan Symphony Orchestra played Thunder and Lightning Polka, Orchid Flower,, a Chinese folklore song, He is a Pirate, the theme song of Pirates of the Caribbean, the fourth chapter of Dvorak's 9th Symphony, the first chapter of Beethoven's 5th Symphony. The brilliant performances won the audience's applauses. Finally, the concert ended with In the Fields of Hope, a song presenting our expecting of a better life.
( From SUFE Qingdao Wealth Management Institute )