As the SUFE Centennial Celebration Day approaching, on the afternoon of November 7th,International Cultural Exchange School organized a report on SUFE anthem for the foreign students to help them learn about the school history and better integrate into the school life. The report was held at the Innovation Center.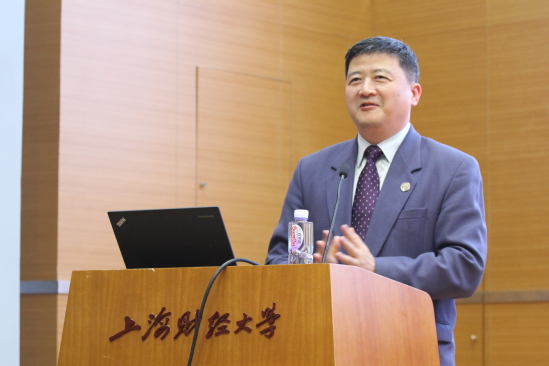 Professor Sun Zheng, Member of SUFE Academic Committee, Dean Research Institute of accounting and finance, delivered a speech entitled "Reading the History and Present of business, Singing the Anthem towards the Future", more than 200 undergraduate students from around the world attended report. The report was presided by Ms.Wang Ling, Party General Secretary of School of International Cultural Exchange School branch.
Started from Nanjing Higher Normal School, the predecessor of Shanghai University of Finance and Economics, Professor Sun Zheng elaborated on SUFE 's one hundred year history and the history of the development of China business education. He also shared with all the students about his experience of writing lyrics for the anthem. As a sufer who has been working in SUFE more than 30 years, Professor Sun Zheng is very familiar with SUFE history. In his speech,various anecdotes came in handy. His humorous language, deep and extensive knowledge and broad mind won the applause of the teachers and students.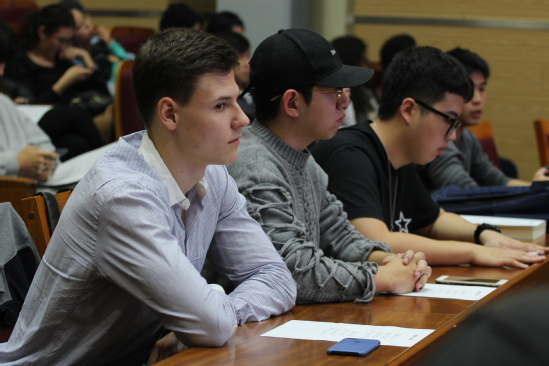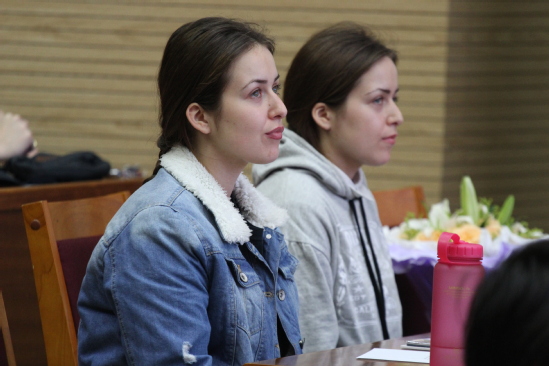 After the report, the Foreign Student Chorus sing the SUFE anthem "Create Glory in United Efforts" for the audiences. After the performance,student representatives presented Professor Sun the Centennial tribute album All Rivers Flow to the Sea .Ms.Wang Ling presented him a piece of anthem calligraphy work.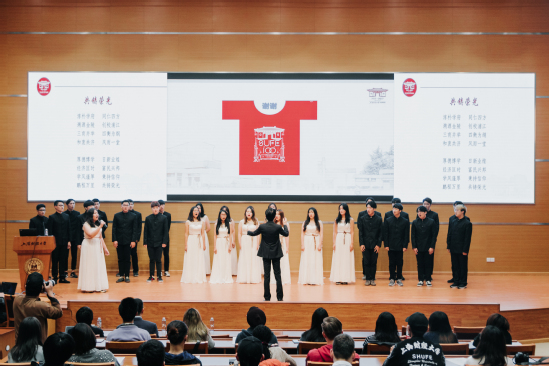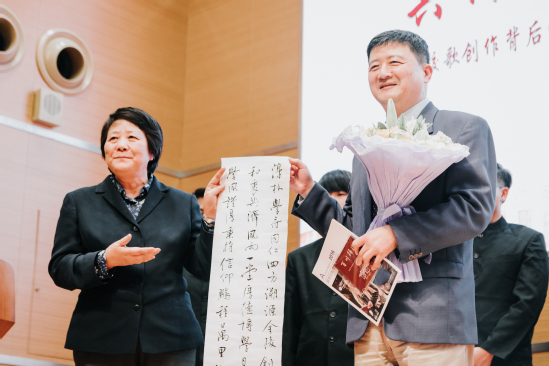 (From International Cultural Exchange School )