On the afternoon of October 24th, 2017 Shanghai Financial Talent Job Fair(Campus Trip)was held in SUFE. The job fair organized by Shanghai Financial Development Services Center, attracting 135 companies from the banking, insurance, securities, futures, funds, and information management, private equity and other industries,which offered thousands of jobs.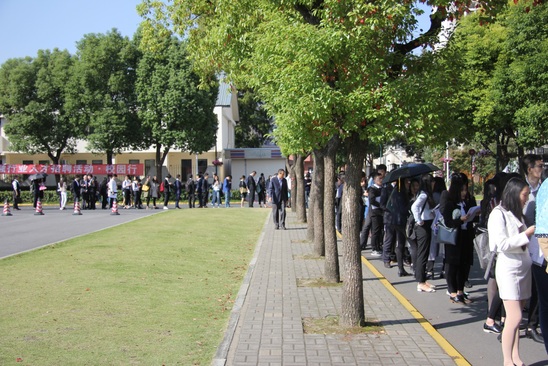 At 13:00 p.m, students came to the venue. Under the guidance of the staff, students queued up according to the instruction plate and formed two teams which was winding for nearly 100 meters, the scene was full of students but still in order.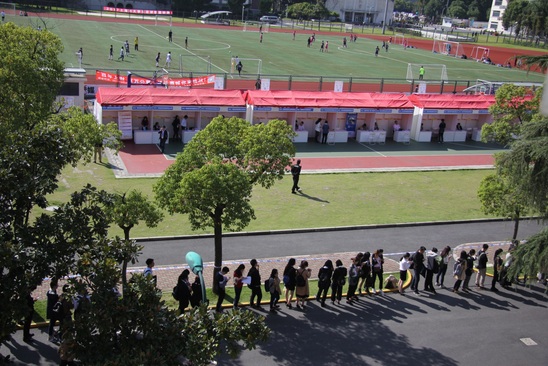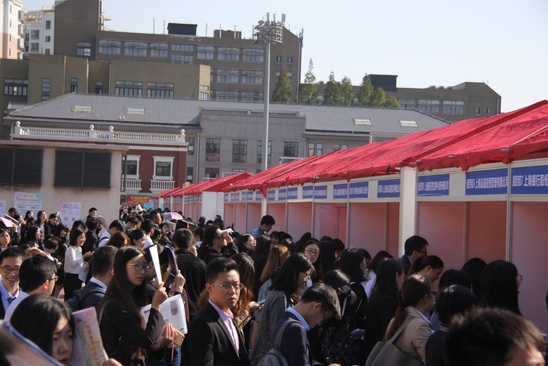 At 13:30, recruitment started on time, students held resumes and lined up in front of the booth that they wanted to apply, waiting for their own interview. At the interview session, SUFE students acted calm and active, and got lots of affirmation from HR.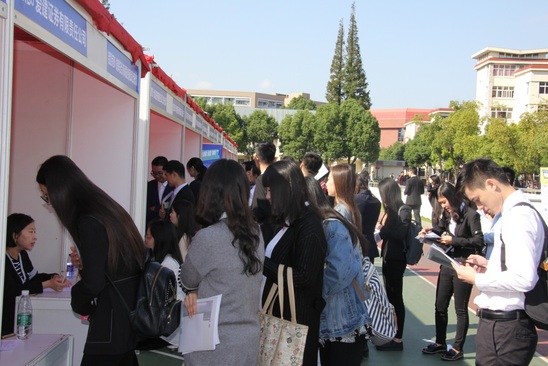 According to the students, October is the golden period for campus recruitment, a large-scale recruitment like this enable the students to communicate with HR from famous enterprises on campus, and sent resumes one-stop, which is really convenient and helpful.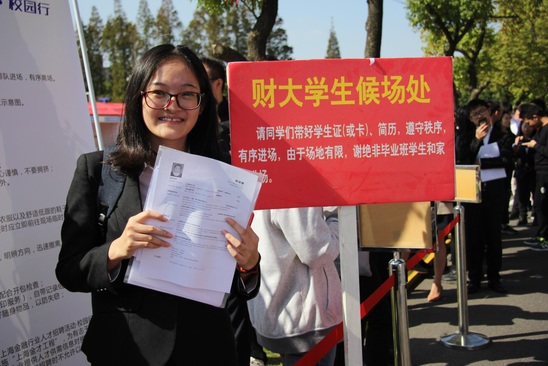 It is reported that in addition to this job fair, SUFE will hold Shanghai Insurance Association Job Fair on October 26th and another job fair for foreign companies on October 31st. In an invigorating autumn, sufers' future sails; at the time of SUFE'S Centennial Anniversary, dream flies. Student Employment Guidance Center will continue to attract high-quality resources, We hope all students get their dream job!