In 2020, the National Day and the Mid Autumn Festival are in the same day which is rarely seen in years. The extraordinary experience made us desire deeper for peace and reunion. "A bowl of National Day Happy Noodles, a Red Exhibition, a Classic Famous Book, an Open-air Film, a Bonfire Party", SUFE carefully planned and prepared a series of "Five Ones" festival activities integrating the theme elements such as food saving and garbage classification to carry forward the excellent traditional Chinese culture, carry out labor education practice and create a strong festival atmosphere for teachers and students who stayed at SUFE to have a happy National Day holiday.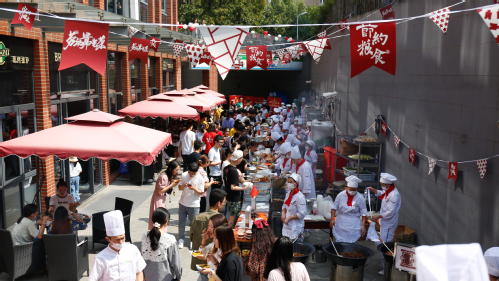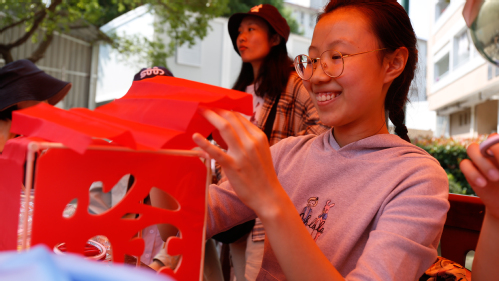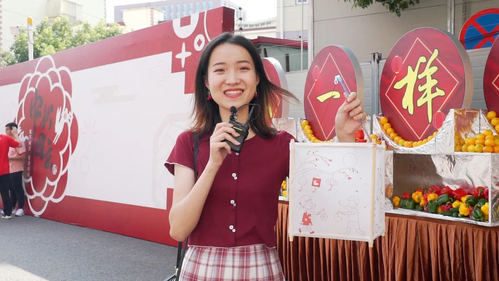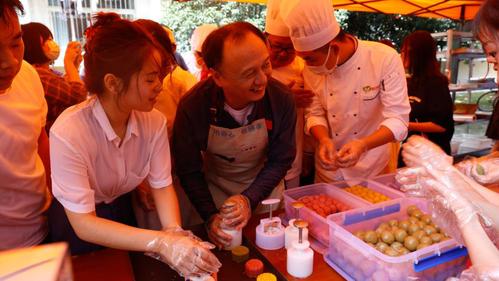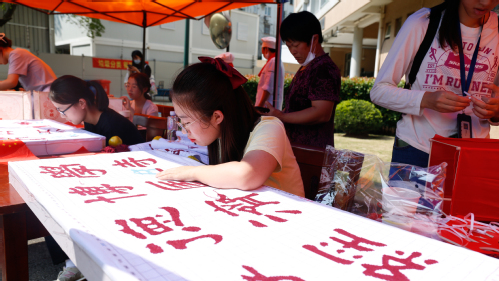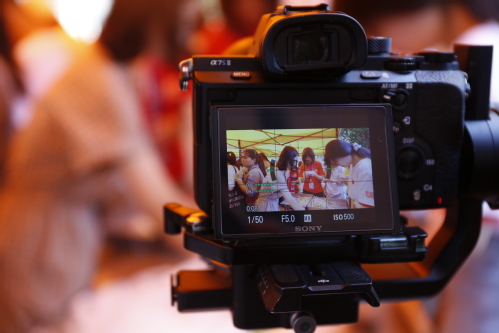 On the morning of October 1st, the National Day and the Mid Autumn Festival Celebration Bazaar was held in the New Canteen underground square. The activities include DIY experience Area , "Talking about Mid Autumn Festival, Celebrating Reunion" Area and Chinese Food Gathering Area, providing activities such as making moon cakes, steaming osmanthus cake, making dumplings, making lanterns and cross stitch of school motto and campus logo architectural patterns and so on.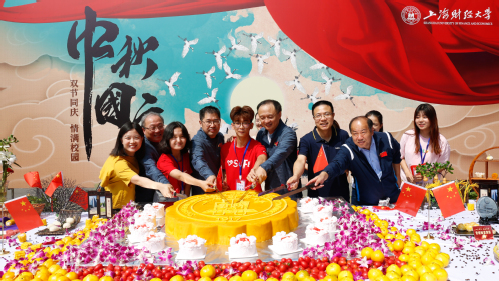 Representatives of teachers and students, together with SUFE leaders Xu Tao, Jiang Chuanhai, Xu Fei, Fang Hua and Zhu mingxiong, cut the moon cakes symbolizing a happy reunion and distributed them to teachers and students on site in an orderly manner. In order to ensure freshness, the 80 inch moon cake was made by the canteen baker all night. There are two kinds of stuffing, beef and milk yolk, taking into account the tastes of salty and sweet.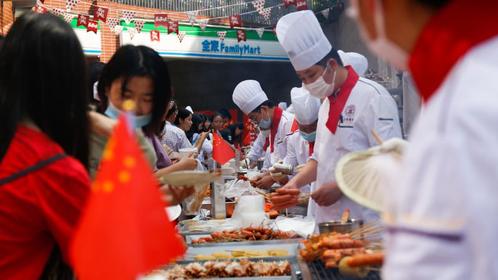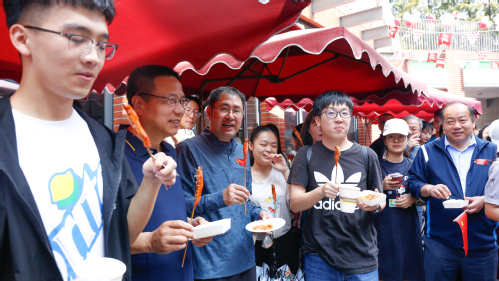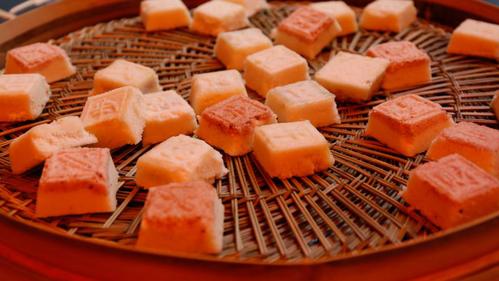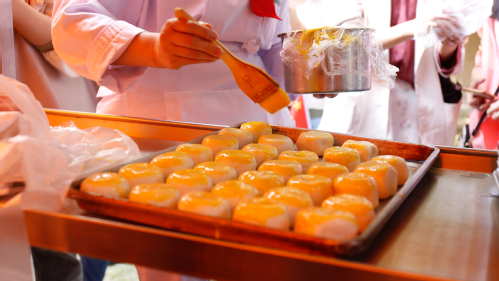 The New Canteen underground square was steaming hot and fragrant. It was like the hottest food market nowadays. There were 15 food areas, including traditional food such as sauced duck, taro, green beans, street snacks and more than 60 kinds of local specialties, such as iron plate barbecue, Cantonese pot-stewed food, special street kebabs, flower type cakes, etc., which met the taste buds of teachers and students from all over the country.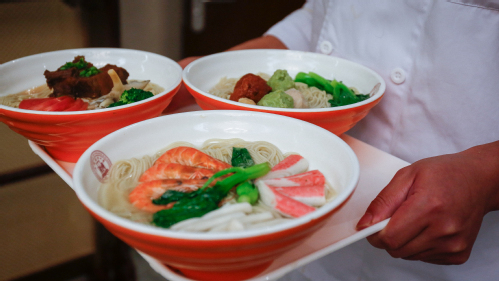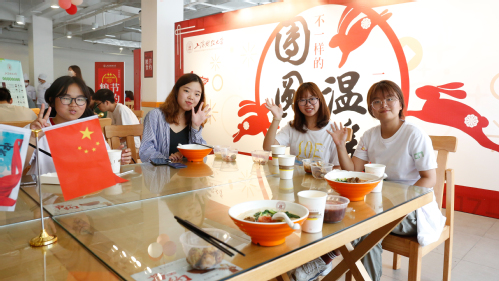 This year, SUFE had launched three kinds of National Day Happy Noodles, which are "National Day and Mid Autumn Festival reunion" noodles, "Collective purposes Forming a Fortress" noodles and "Poverty Alleviation and Well-off "noodles. They were delicious and only cost 2 yuan. Since the beginning of the event, there had been a long line at the window of happy noodles, and more than 2000 bowls were sold. Many students shared the taste of the noodles to their families through pictures and videos. More than 200 employees of the school's catering department entered the working state at 5:00 a.m. on October 1st, to ensure the teachers and students have a good reunion dinner and celebrate the Chinese festival together.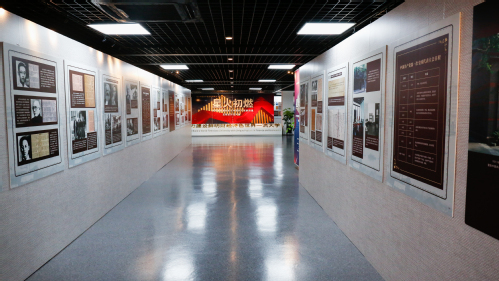 Before the festival, SUFE carried out a series of activities of reading famous books 2020.Jointly with the Memorial Hall of the First National Congress of the Communist Party of China, a special exhibition "The First Spark: the Photo Exhibition of Cultural Relics and Historical Materials of the Early Organizations and the Founding of the Communist Party of China" was launched to provide high-quality "spiritual food".
During the holiday, there were open-air movies on the campus at 18:00 every night from October 1st to 7th, providing films such as "Me and my motherland", "Chinese Captain" and "Climber" to provide a unique leisure experience.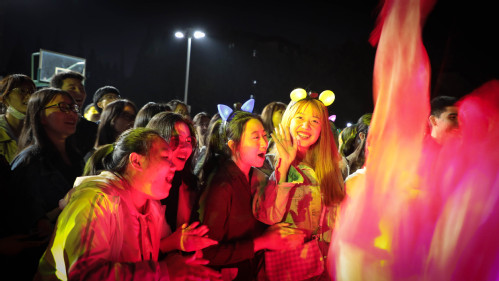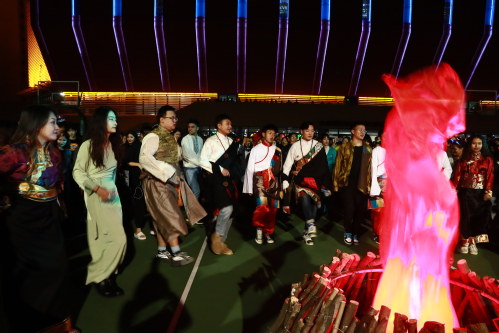 On October 8th ,2020 "Pomegranate Seed" Bonfire Party was held at the Guoding Campus basketball court in the evening. Students from 37 nationalities closely reunited like pomegranate seeds. On the occasion of celebrating the 71st birthday of our motherland, they shared the full moon with their elegant dancing posture, unique melody, melodious singing and colorful costumes.
Different reunion, the same warmth! The purpose of holding colorful campus activities was to enhance students' sense of gain and happiness in their study and life in school, cheer for teachers and students to work together to create a better future.