On the afternoon of May 5th, the opening ceremony of the16th International Cultural Festival and the International Food Carnival were held at the Square of the Green Leave Pedestrian Street Square on Guoding Road campus. The theme of the Culture Festival is colorful world , century SUFE , with our differences makes us unique,our similarities makes us one as the concept, the festival is divided into creative competition, food carnival, Laos Style Cultural Experience, a One -Hundred-Year World Culture Exhibition, Sun Moon andStar Nursing Home Culture Exhibition, Shanghai International Student Summit Preparatory Meeting and the gala evening. SUFE leaders: Fan Liming, Chen Hong, Fang Hua, Chen Xinyuan, Yao Lingzhen, Zhu Mingxiong,International Development Consultant Huang Ying and leaders from related departments and institutes (the) responsible person attended the ceremony.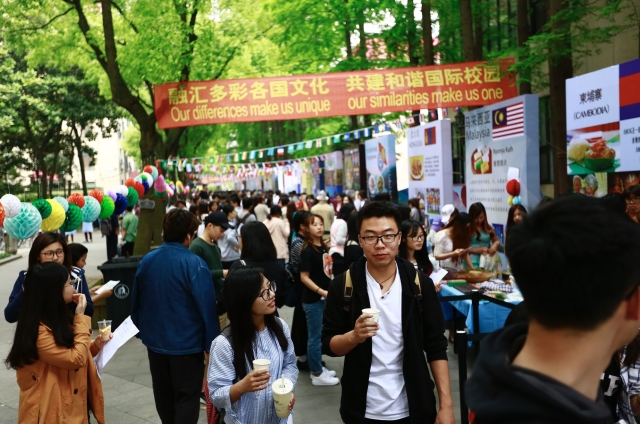 After appreciating the cheerleading performance brought by the student dance troupe, the President of the international student union, Wu Jing (France), made a speech on behalf of the students.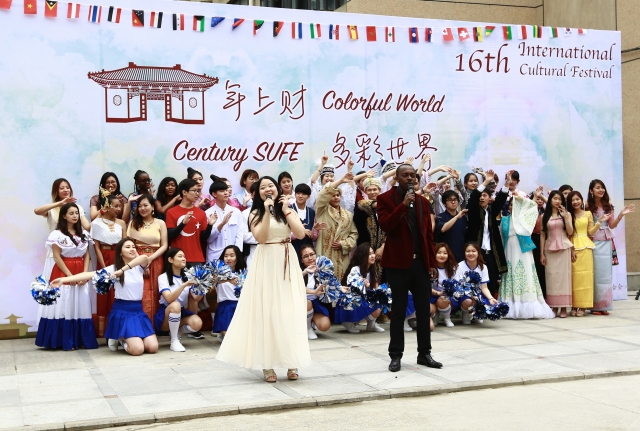 The song All rivers flow to the Sea dedicated to the 100 Anniversary of SUFE was also performed for the first time by Bray from Congo (DRC) and Zheng Miaona from Venezuela Zheng Miaona. Dressed in national costumes of all the students came to the stage in the song.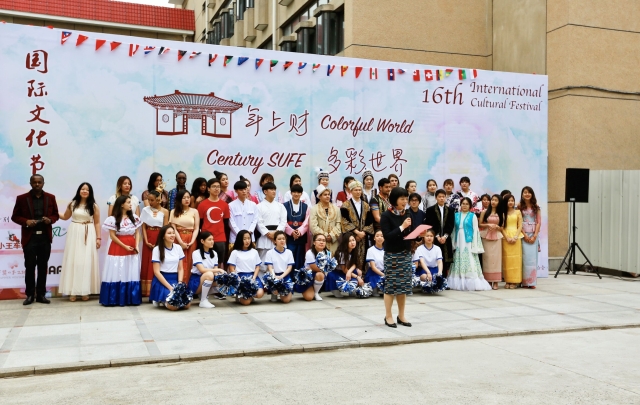 Vice President Yao Lingzhen delivered her speech and announced the opening of the International Cultural Festival. The Chinese and foreign student representatives jointly saluted for the international cultural festival.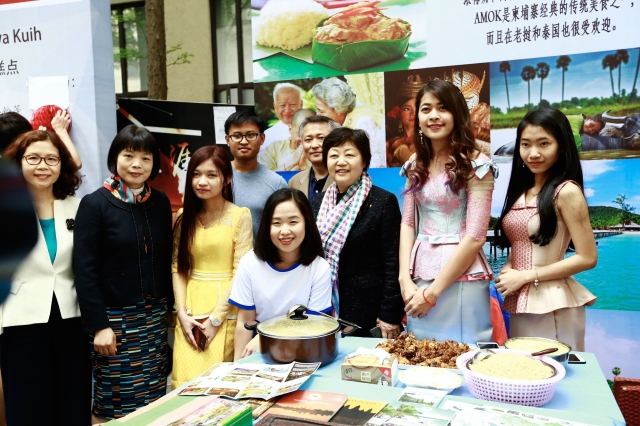 Delicacy carnival, 35 booths of fine food is attractive . In late spring and early summer, the campus has presented a bite of the world. In this big delicacy feast, each booth is also preparing a game with a spot with the national characteristics for the interaction between teachers and students.
From Georgia Tamari tsverikmazashvili said, it is her first year here in China, she loved this activity. Food is a part of national culture. She is very glad to have this opportunity to try various national delicacy.
Natallia Kavalchuk from Belarus enthusiastically introduced the specialty to the students who visited the booth. Draniki(Potato cake) is a main course in Belarus, andSharlotka (apple cake) is a daily dessert. Pickled cucumber is a side dish in winter , because fresh cucumber can not be found in winter. "In Belarus, we pickle cucumbers ourselves. Asked about the experience of preparing for the International Cultural Festival, she said, Although we are very tired, but we are very happy today.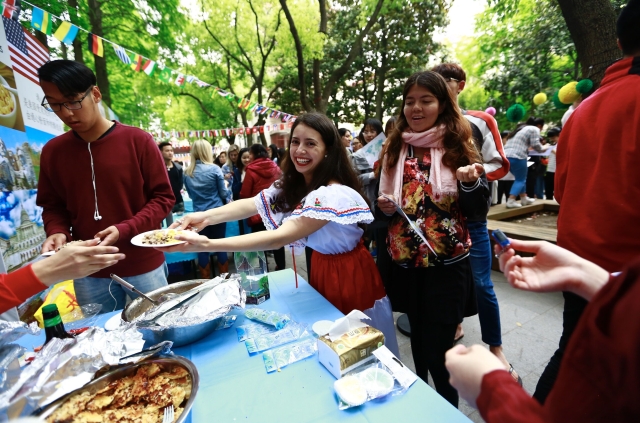 Maria from Bulgaria and her companions brought pumpkin pudding, Bulgarian cheese, beef balls, and chicken soup. After all the dishes were delivered, she said, I didn't expect it to be so soon. I didn't think there would be so many people who liked the dishes we brought.I feel very happy.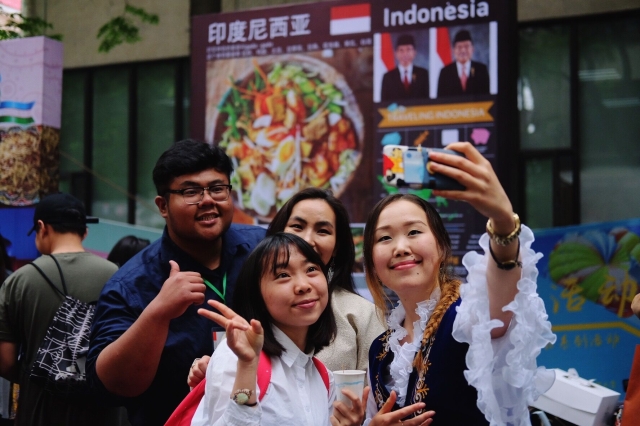 Dong Qiuzhuo,a student from the School of International Business and Administration , said that for the first time, it was delicious, fun and cultural. I like English tea very much. The variety is very rich. The jam is delicious and exquisite.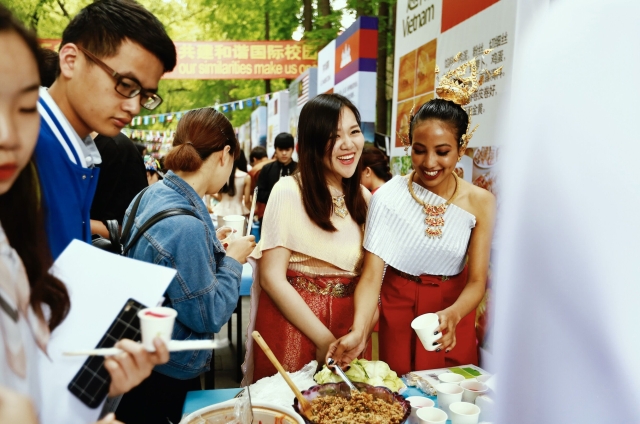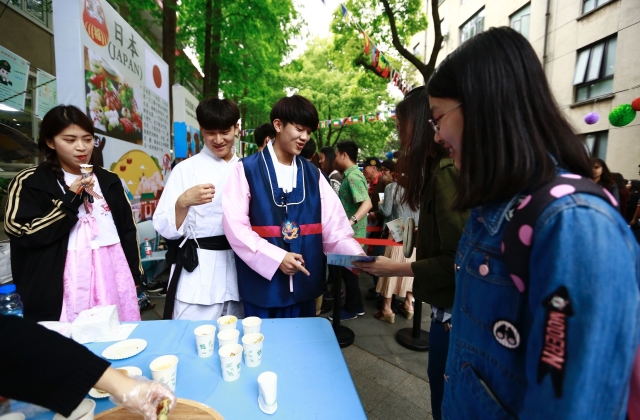 Sebastian from Costa Rica's said that this is his second year in China, last year also participated in the international cultural festival "You can meet a lot of different people, it is very interesting."